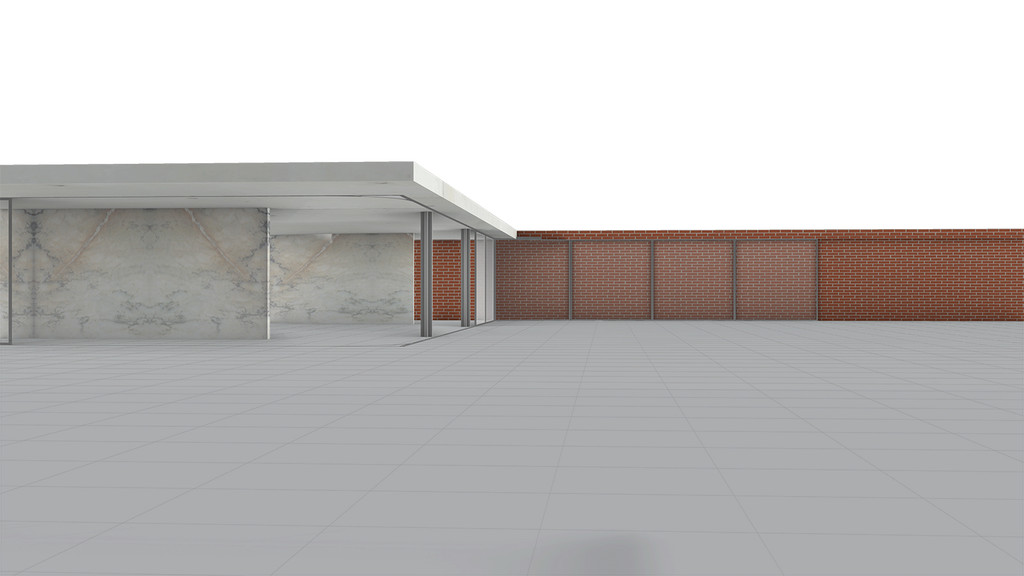 "Techno-theatrically articulated architectures in play."
The focus of this Technical Seminar is on the design of kinetic architecture comprising of large-scale dynamic architectural components (dynamic, mobile building elements including but not limited to roofs, ceilings, walls, floors, doors and windows.) Using Mies van der Rohe's unbuilt 'Courtyard House with a Garage' project (1934) as a readymade stage set, students will reimagine and animate a project latent with movement and potential trajectories thereof into a palpable setting of many moving parts. Plan will become score and the situation syncopated.
Questions regarding which building materials and methods to mobilize will be informed by principles and ideas of motion and its mechanics. The substances of construction will be twinned with mechanisms like gears, hinges, pulleys, and springs. What is conventionally thought of as architectural softness will reconstitute its hardness. Enclosure will be disclosed, and what is revealed will then be concealed. A techno-theater will come alive oscillating back and forth, side to side, up and down and in the round. Nimble and variable-speed-strobic, the serene domestic setting – Miesian still(ed) life - is transformed into restless carnivalesque scenes punctuated by kaleidoscopic, zoetropic carousel-like episodes. Borrowing from Neil Denari, Mies's pacific horizons will become gyroscopically turbulent ones.