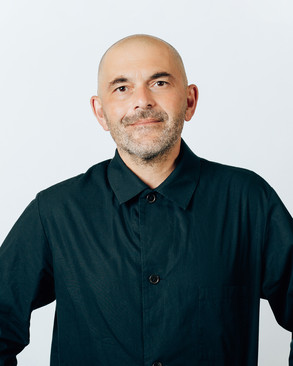 Mohamed Sharif
Assistant Adjunct Professor and Director, Undergraduate Program
An Assistant Adjunct Professor in the UCLA Department of Architecture and Urban Design, Mohamed has served on faculty since 2011. He teaches in both undergraduate and graduate design and comprehensive integrative design studios. Mohamed is currently the director of the Undergraduate Program and was the director of the Summer Programs from 2017-19. As an active critic, Mohamed's essays and reviews have appeared in journals and periodicals, including 306090, arq, Constructs, JAE, and Log. A recent essay on the artist Soo Kim's work features in a catalog for a 2018 exhibition at the Getty Center. He served on the editorial board of arq (Cambridge University Press) from 2006 to 2016; and on the advisory board of the Los Angeles Forum for Architecture and Urban Design, where he served as President from 2007 to 2009.
With over twenty years of experience, Mohamed has completed projects in many sectors with both Sharif, Lynch: Architecture and previously with award-winning firms, including Koning Eizenberg Architecture. Mohamed has designed many award-winning projects across a range of scales including the 11,000 GSF ESRI Campus Pavilion in Redlands, CA, the competition for the 800,000 SF McCormick Place Adaptive Re-use in Chicago, IL, and the 2000 GSF Jellyfish Exhibition at the Aquarium of the Pacific in Long Beach, CA.
Mohamed holds a Bachelor of Science (Honors) in Architecture and a Master of Science in Advanced Architectural Studies from the Scott Sutherland School of Architecture in Aberdeen, Scotland. He spent his third year of undergraduate study at the Illinois Institute of Technology as an exchange student. His master's design thesis earned the James B. Johnston Thesis Prize, and his undergraduate dissertation "On Venturi and Scott Brown" garnered a RIBA Butterworth-Heinemann prize. In 1993, the RIBA retained the dissertation in its permanent collection.
Education
M.S in Advanced Architectural Studies, The Robert Gordon University, Aberdeen, Scotland, United Kingdom
Post Graduate Diploma, DI, The Robert Gordon University, Aberdeen, Scotland, United Kingdom
B.Sc Architecture (Hons.) , The Robert Gordon University, Aberdeen, Scotland
| | |
| --- | --- |
| 2017 | American Institute of Architects/Los Angeles Chapter Design Awards: Citation |
| 2013 | American Institute of Architects/Los Angeles Chapter Design Awards: Merit Award |
| 2011 | Burnham Prize, Chicago Architectural Club competition: First Place (Bureau for Architecture and Design) |
| 2008 | Architecture Department Lecture Hall Competition finalist: RISD, Providence, RI (Sharif Guest Studio) |
| 2004 | American Institute of Architects/Los Angeles Design Awards: Honor Award |
| 2003 | American Institute of Architects/Los Angeles Chapter Design Awards: Citation, (Sharif Guest Studio) |
| 2002 | American Institute of Architects/Inland Chapter Design Awards: Honor Award |
| 1999 | Boston Society of Architects, Unbuilt Architecture Awards: Honorable Mention, (Sharif Guest Studio) |
| 1999 | Urban Design Ideas Competition for the Downtown Arts District, Los Angeles: First Place (Sharif Guest Studio) |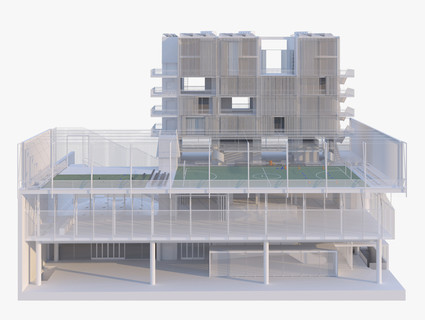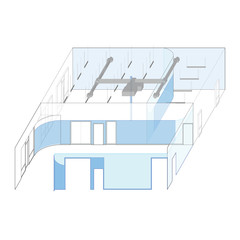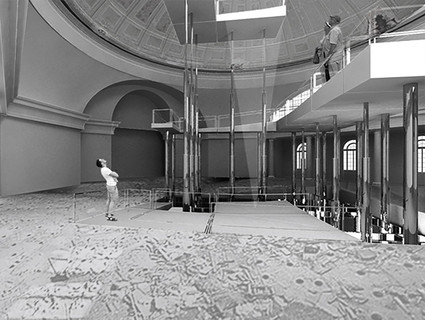 100,000 GSF Mixed-Use development on a corner in Downtown Los Angeles with a 15,000 GSF Fútbol Flagship store, 5-a-side FIFA regulation rooftop pitch and 19 private apartments.

Yoga studio, Calabasas, CA

Adaptive Reuse, a proposal for the 2017 Burnham Prize Competition for the Chicago Architectural Club