415 Comprehensive Design Studio
2021
Constructive Confluence: UCLA Arts AEDI Center
The integrative ethos of this studio is a rigorous endeavor with a set of production demands that are, at least in the attention paid to material, detail, and structural resolution, more stringent than any other studio in the core sequence. The culmination of an incremental curricular design studio structure requires that you bring to it and further develop your learning thus far.
Consequently, the expectation is that projects for an interdisciplinary UCLA Arts center dedicated to Anti-Racism, Equity, Diversity, and Inclusion will demonstrate with utmost coherence and polish lucid formal reasoning and site planning; firm grasps of formal tectonic and stereotomic techniques; elaborations on construction and structure as forms of design intelligence; incorporation of technical specifications and regulatory issues; integration of climatology as a catalyst of architectural character and performance; and the instrumentalization of the program as a design tool. Indeed, convincingly staging new possibilities for an architecture of the commons, enmeshed in a campus fabric, in this most fraught of times demands precisely this form of expertise, this kind of thoughtfully charged work.
While the primary course objective is to teach the skills necessary to conceive of a fully integrative architectural proposal; it is imperative to understand, however, that the project is neither merely a technical exercise nor just an expansion of skill sets anchored in risk-averse pragmatism. Rather, organizational and formal ideas co-exist with specific, material conditions and parameters. Consequently, understanding and communicating how architecture attains profundity and significance exactly because it is both conceptually and substantially driven is the unifying pedagogical platform for the entire 415 faculty.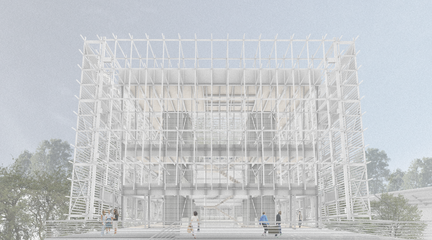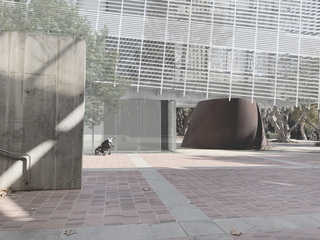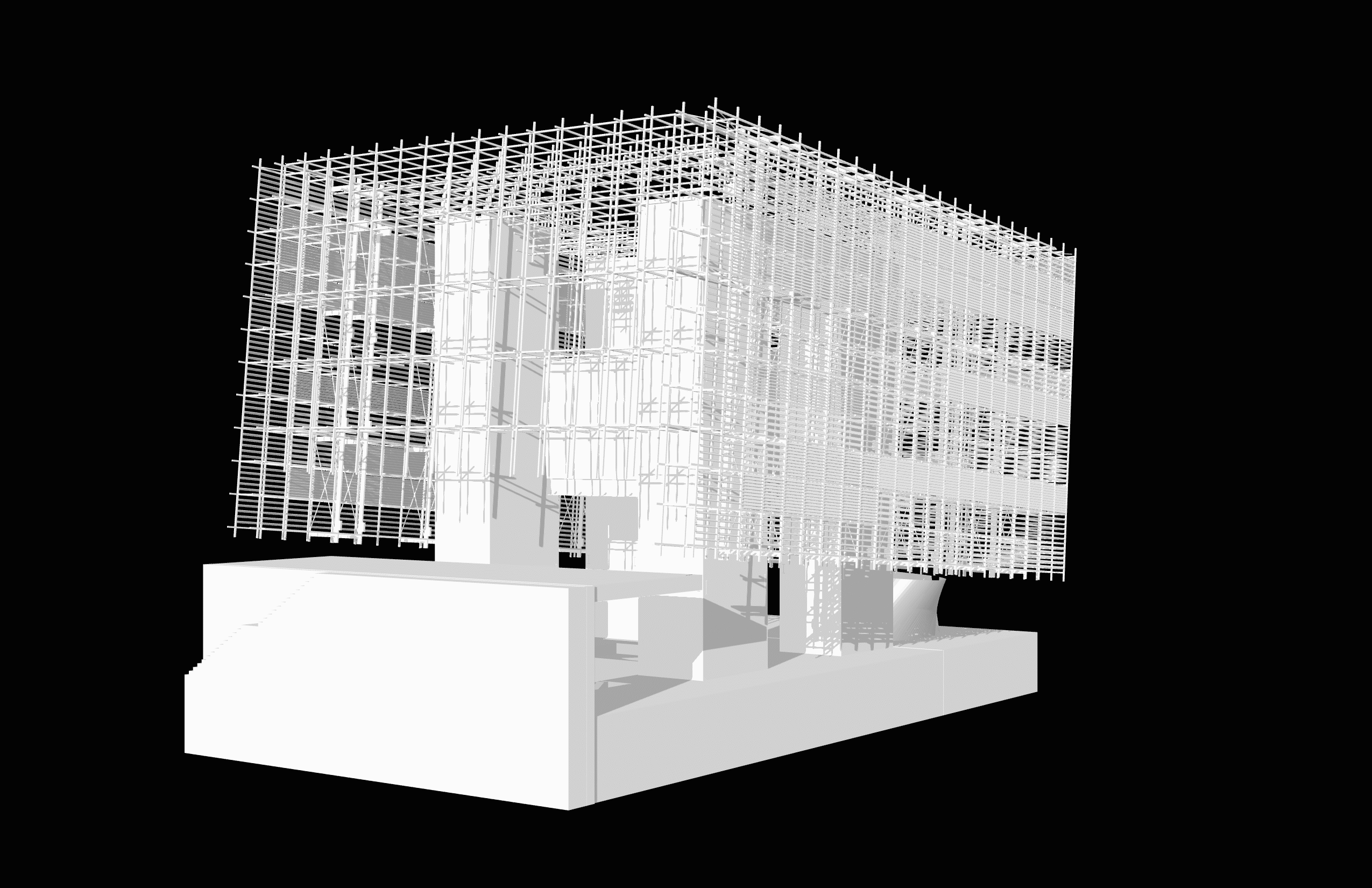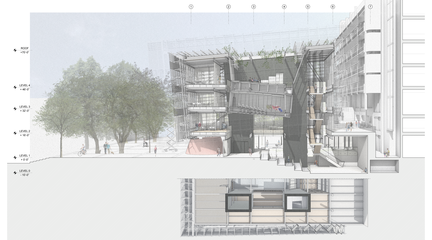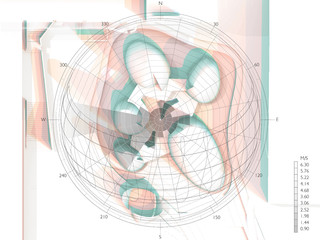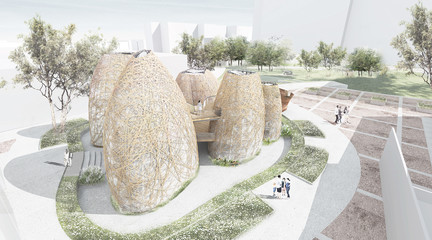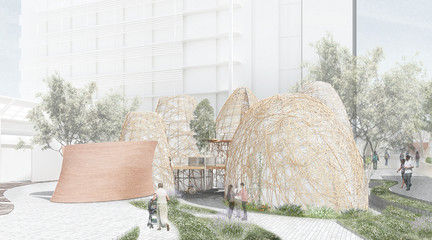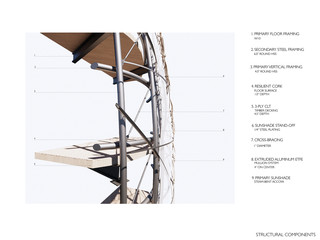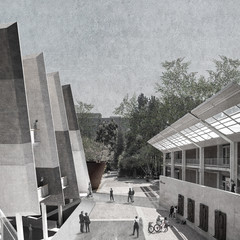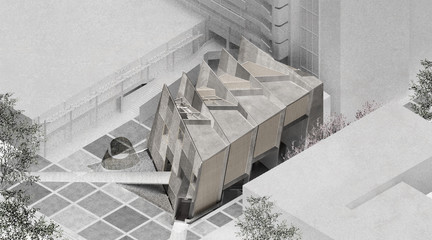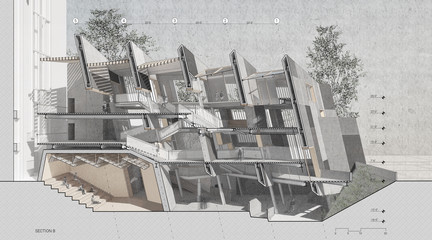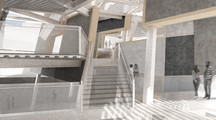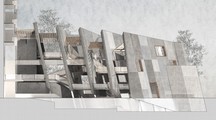 Marina Archangeli, Sunay Rajbhandari and Emily Sherman

Marina Archangeli, Sunay Rajbhandari and Emily Sherman

Marina Archangeli, Sunay Rajbhandari and Emily Sherman

Marina Archangeli, Sunay Rajbhandari and Emily Sherman

Camille Walkinshaw and Siyu Mao

Camille Walkinshaw and Siyu Mao

Camille Walkinshaw and Siyu Mao

Camille Walkinshaw and Siyu Mao

Morgane Copp and Wei Qiu

Morgane Copp and Wei Qiu

Morgane Copp and Wei Qiu

Morgane Copp and Wei Qiu

Morgane Copp and Wei Qiu