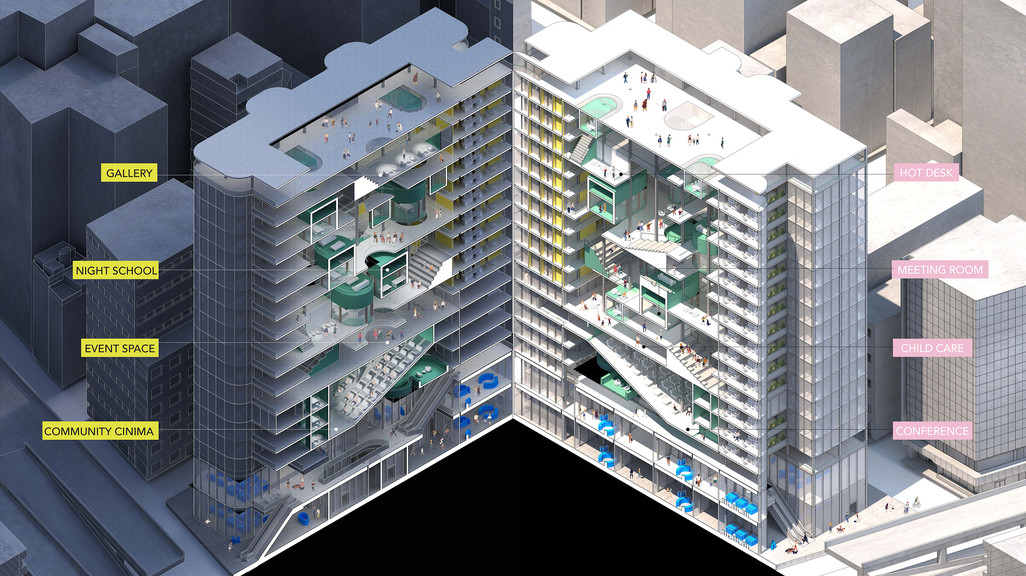 Over the course of the year, the Workhouse Research Studio has studied the ecology of relationships surrounding the emerging typology of co-working and co-living spaces. In the context of this studio, co-working and co-living spaces have been primarily understood as programmatic concepts tied to a new building type that has yet to be determined. Co-working and co-living spaces are currently under explosive development and are beginning to be subject to critical evaluation, conversation, and experimentation. The consideration and coordination of relationships is extremely important in the process of understanding and designing spaces that respond to contemporary shifts in technology, the economy, lifestyles, and culture. For the final design project, the studio will focus on the design of a co-working and co-living building, contributing towards an experiment in developing new building types.
"This new type of space, its sudden appearance analogous to the growth in manufactories in the 19th century, can be read as an economic tool as well as an architectural trope, where design is mobilized to create a peculiar sense of place and to organize and manage resources."
- ​Fig Projects, Around the World in Six Coworking Spaces.
With the evolution in work-lifestyle and the rapid development of mobile technology, specific activities have been released from the building forms that once separated and regulated them. In this studio, we have studied co-working and co-living as catalytic programs, independent of a building type and capable of promoting new programmatic relationships. Students have developed the basis for design of a co-working / co-living building in the Los Angeles area and in Tokyo city, carefully demonstrating their vision of how a series of economic, social, and cultural relationships play out in their proposal. In the Spring Quarter, students will work individually to design a comprehensive architecture that produces and is produced by these relationships.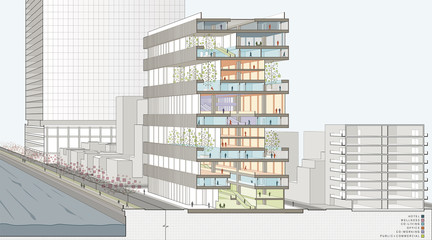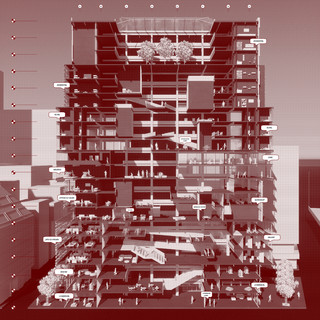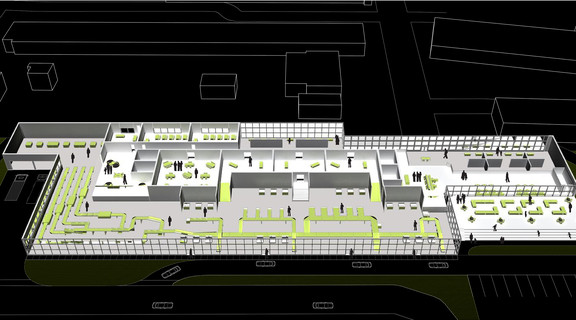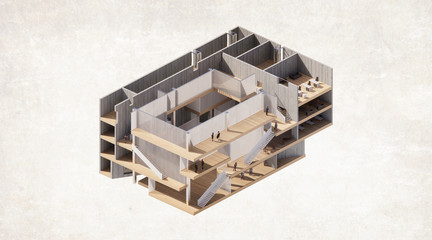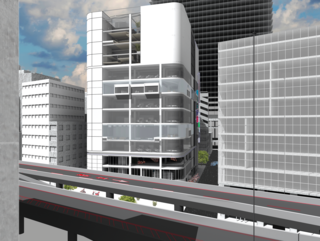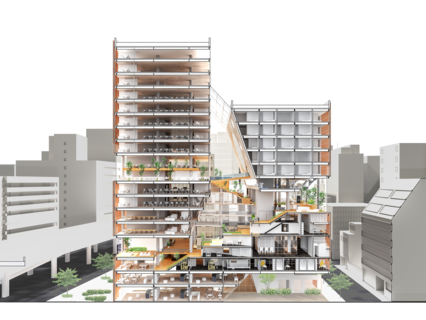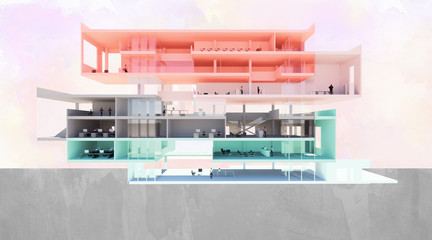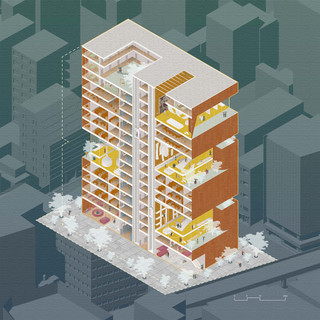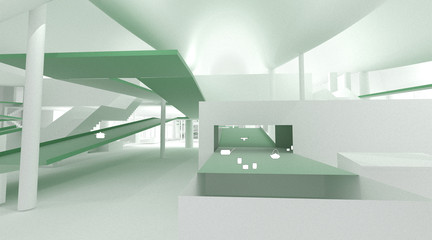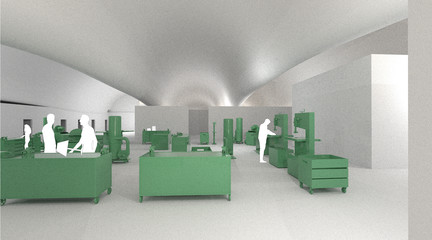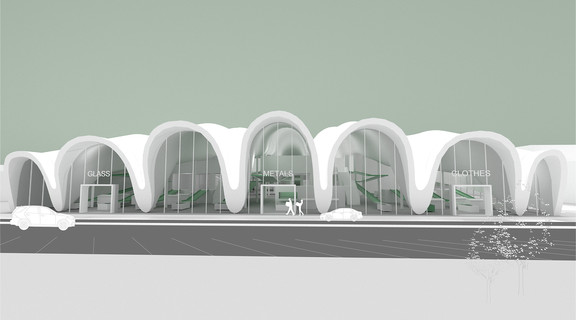 Studio Overview by Hitoshi Abe: Workhouse III

Jacob Sertich

David Vasquez

Polymix by Jacob Sertich and David Vasquez

Megan Berookhim

Ziyao Li

Pool House by Hiroshi Holloway and Daniel Sklar

Florian Lepinard

Ronnie Ziyin Lin

Wandi Wang

Yujie Shi

Chloe Watson

Chloe Watson

Chloe Watson