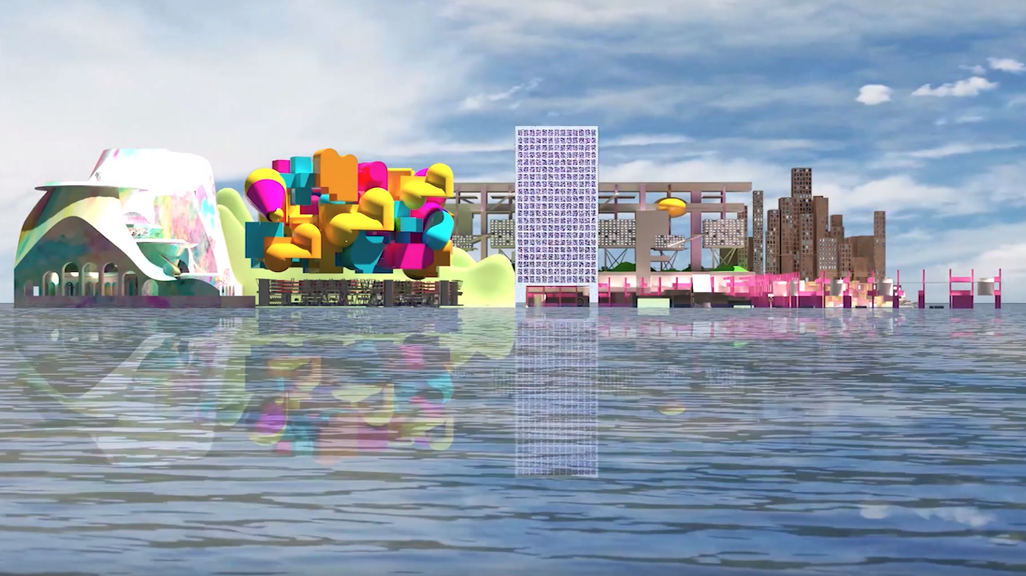 IDEAS Entertainment Studio
2019
The Tuvalu Studio (dot TV), is a city inside of a building. More than that, we are proposing a nation contained inside one architecture. In this studio, we will be designing a super-structure for the citizens of Tuvalu, a nation of roughly 10,000 individuals residing on a land that is approximately 10 square miles. Tuvalu, like many island nations, is facing the plight of rapidly rising sea-level and an imminent danger of physical disappearance. As Tuvalu disappears as a natural hardware, this studio proposes to consider a total reconstruction of a completely artificial hardware to support a software facing many new challenges during a changing time.
To mobilize a focused thesis, students from the IDEAS Entertainment Studio subdivided Tuvalu into prefectures, jurisdictions, and districts, with each territory taking on its own architectural, economic, and socio-political agendas. Clusters of districts were combined into prefectures and jurisdictions each with their own hyper specialized urban role. Like a jigsaw puzzle, the fragmented parts were ultimately re-assembled back into a complete whole; a whole produced by 27 individuals working collectively.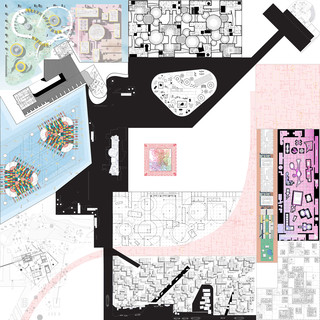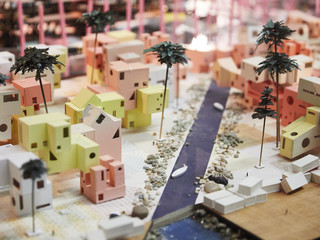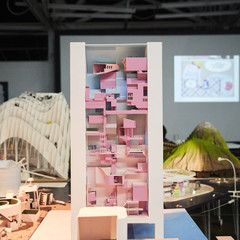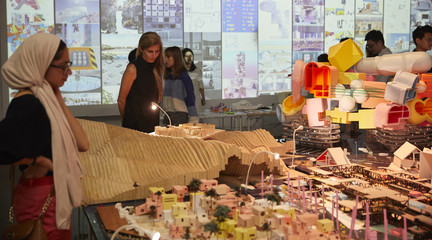 Anna Drewitz and Andy Kim

Diana Ashkanani and Xiaoyang Shi

Miao Wang and Mingyuan Liu

Site plan for the reimagined island of Tuvalu as part of the IDEAS Entertainment Studio with Jimenez Lai, David Jimenez Iniesta, and Kevin Pazik.

Close up of a student model reimagining the island of Tuvalu.

Close up of a student model reimagining the island of Tuvalu.

Guests look at the mega-model of the reimagined island of Tuvalu at RUMBLE 2019.