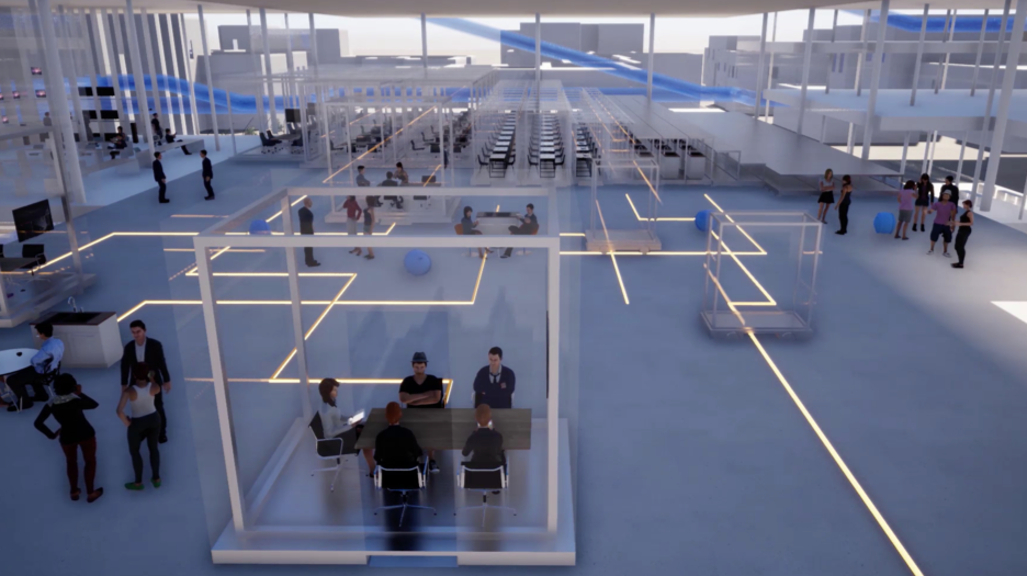 IDEAS Mobility Studio
2019
New forms of intelligent motion are being developed for both people and things, which are impacting urban infrastructure. It is the premise of this research studio that lightweight, intelligent electric mobility should enter architecture and provoke a similar transformation that the elevator and escalator provoked a century ago.
In the IDEAS Mobility Studio, students developed concepts of mobility within and around buildings first with a focus on rethinking shopping and the market and second rethinking workspace. In both cases, new relationships were defined including the mobility of: personal stuff; goods for sharing, purchase and display; circulation into and through the building using lightweight and vehicular transportation; and the vertical and horizontal circulation of people and goods. These flows of mobile systems were integrated into the building using systems such as: accessible bins on belts; mobile signage; lightweight autonomous ground vehicles; boards and scooters; elevators, escalators and ramps; and warehouse inventory systems associated with fulfillment centers. The investigation of these intelligent mobility systems was not defined by increased efficiency or a reduction in labor costs but instead a focus on desirable, innovative, spectacular working and shopping experiences designed for people.