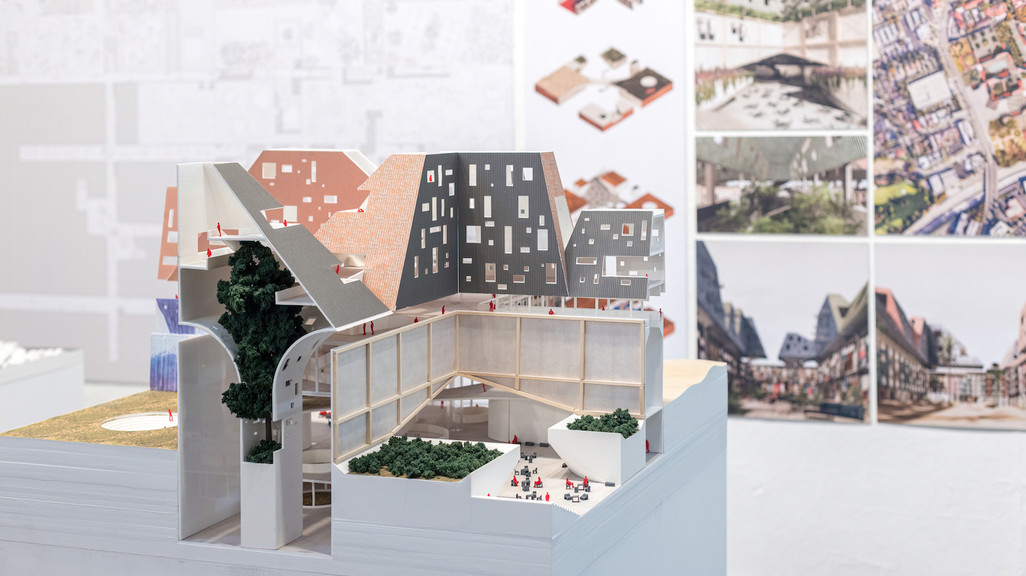 Work by Morgane Copp & Wei Qiu (both MArch '22)
"Future Histories: LA's Film Industry"
Completed for Spring 2022 Research Studio led by Kutan Ayata
With "Future Histories: LA's Film Industry," Morgane Copp and Wei Qiu (both MArch '22) speculate on the future of abandoned sound stage typologies of movie studios in Los Angeles due to the emerging technologies for digital scene-making, which will eventually render the currently required physical spaces obsolete. Instead of imagining a clean slate to exercise yet another version of tabula rasa towards a generic urban patterning, the project, very conscious of resource scarcity of our moment, speculates on an alternative form of urbanism that challenges present norms and assumptions of zoning, historic preservation, adaptive reuse, landscape, public space, urbanism and architecture as they are broadly practiced. By flipping the figure ground, in essence removing the roof of the obsolete sound stages, and building program in between these containers, Copp and Qiu imagine a new urban fabric.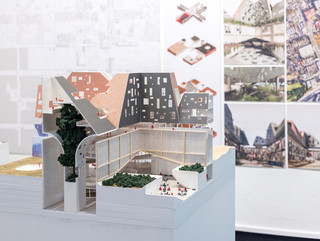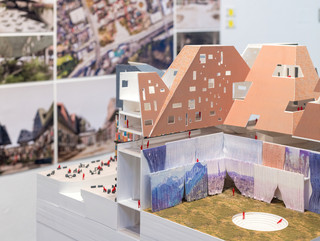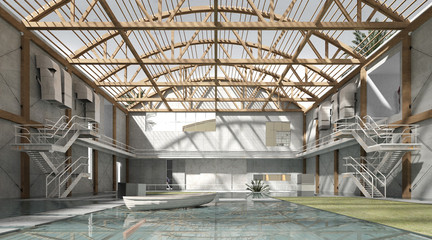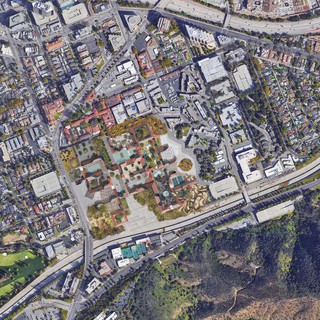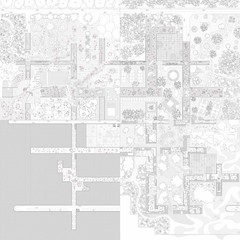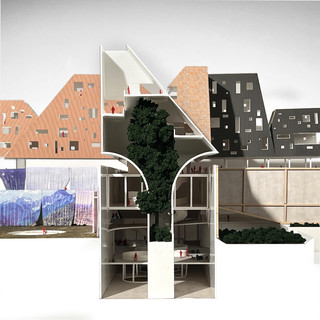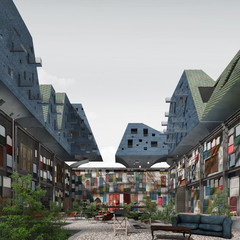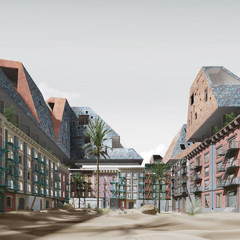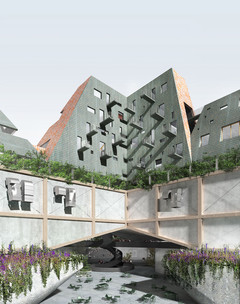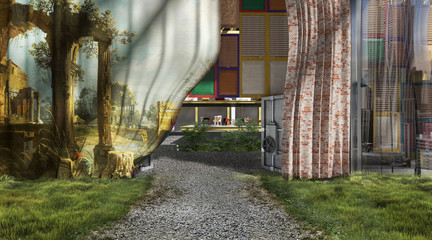 "Future Histories: LA's Film Industry"

"Future Histories: LA's Film Industry"

"Future Histories: LA's Film Industry"

"Future Histories: LA's Film Industry"

"Future Histories: LA's Film Industry"

"Future Histories: LA's Film Industry"

"Future Histories: LA's Film Industry"

"Future Histories: LA's Film Industry"

"Future Histories: LA's Film Industry"

"Future Histories: LA's Film Industry"