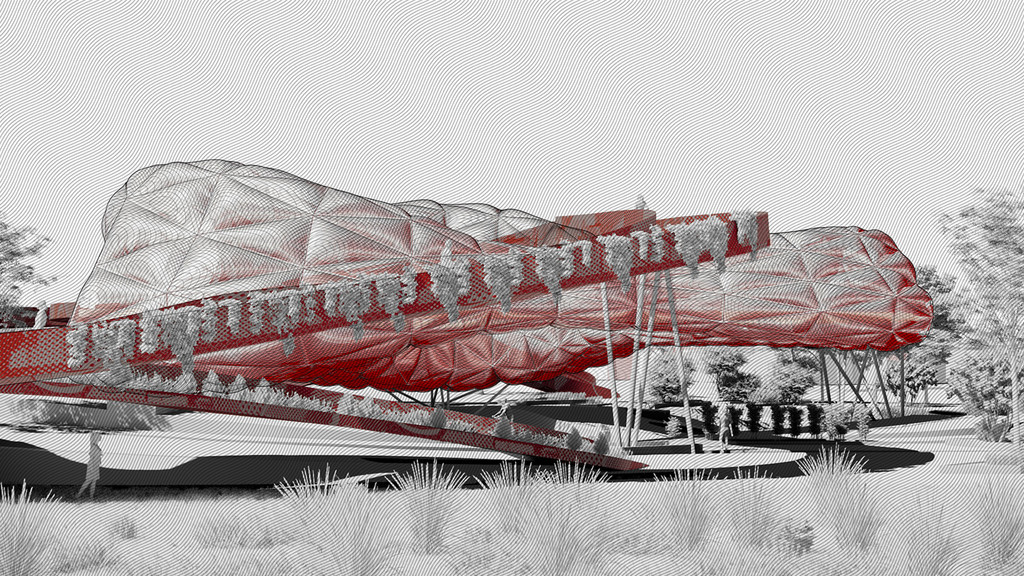 401 Advanced Topics Studio
2021
Let's start here, at first principles: Architecture as the mediation between earth and sky.1 To build, one must (generally, but not always) excavate a substructure, then erect a superstructure. In this total act of construction, managing forces through engineering allows us to make decisions (design process) on how we engage with geo-kinetics like gravity and rotation. Indeed, architecture is always about digging and flying. For this studio, we will dramatize that relationship.
The transformation of raw materials and land into a refined state requires a deeply physical yet equally political set of processes. Decisions made, money spent, labor expended, and hopefully at the outcome, joy is experienced. Cutting into the earth as a means to support the ambitions of culture should not only be done with care, it should also confront questions of dwelling in and communing with a new artificial nature.
The project is a community garden and food hall located on Devonwood Park in the San Fernando Valley.