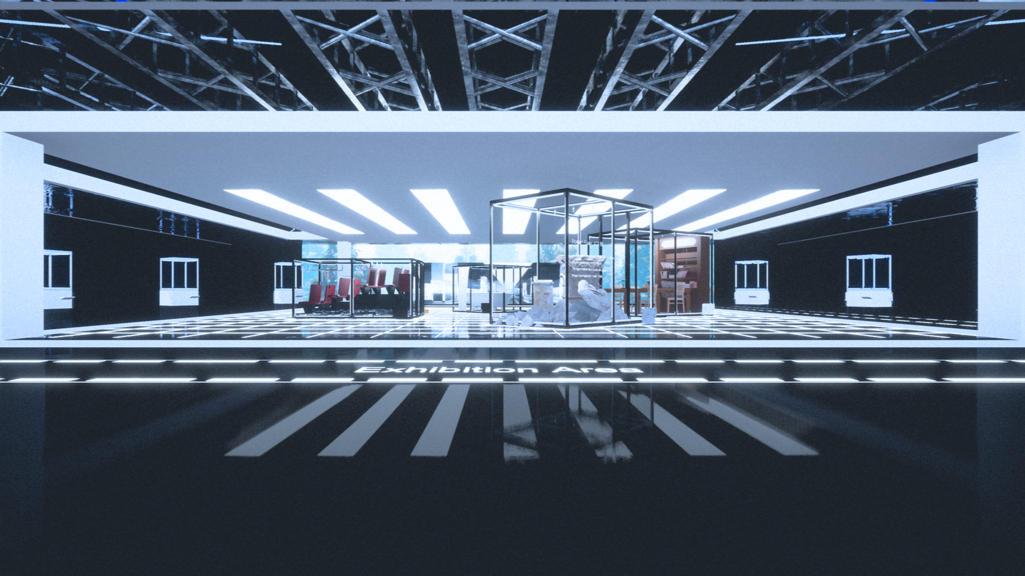 The last few month has seen crypto-art and NFTs emerge into mainstream awareness with Beeple's sale of his first 5000 instagram artworks for $69 million USD. Likewise, the last two decades have seen the subjects of click-farms, filter-bubbles, content moderation, algorithmic bias, deep-dreams and influencers transition from fringe knowledge to deeply embedded, everyday reality. In our world today, systems of value, identity and truth seem to change as alarmingly quickly as the technologies that support them.
In Bitscape, we created allegorical spaces that seek to exaggerate and expose the unseen realities behind our rapidly changing, and increasingly virtually mediated world. We worked in teams within Unreal Engine 4 to create virtual spaces that give tone, atmosphere, and scale to the realities we have researched, learning real-time rendering, procedural texturing, workflows for handling photoscanned assets and point-clouds, and basic character implementation.
Working specifically within the context of contemporary media and visual culture, teams developed propositions for the mythical worlds of today - drawn from emerging social and technological conditions, and drawn in immersive, navigable worlds.
Bluest Blue by Maira Yasir, Yejin Choi, and Yenchun Lai

Museum of Plant Camouflage by Chaoran Lin, Xuhao Joshua, and Shen Ziwei Hou

Onism Therapy Center by Hongchi Zhang, Jingli Lu, and Yiwen Song

Collection of Digital Curiosities by Cullen Yoshihiko Fu, Morgan Jacobs, and Nora Ziyi Yang

Best Air Co by Jiaing Gao, Tianyuan Fan, and Yixuan Zhang

The Eighth Continent by Jiarui Xu, Tianzhi Xiao, and Yuxin Tian

THE DIGITAL IS NEVER DELETED by Morgan Jacobs, Cullen Yoshihiko Fu, and Ziyi Yang

Bluest Blue by Maira Yasir, Yenchun Lai, and Yejin Choi