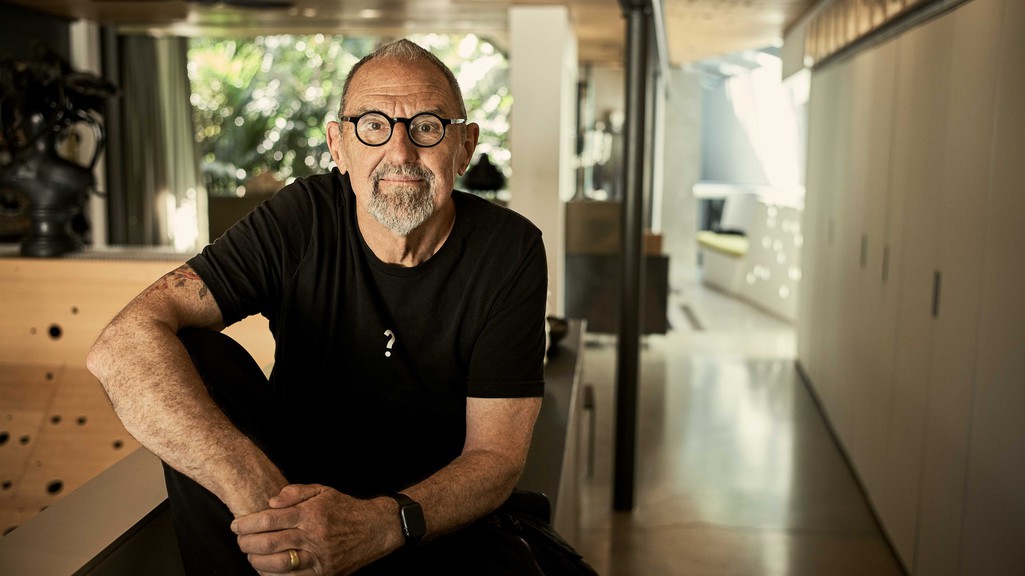 Models that precede their buildings—masterworks made at scale—the work of Pritzker Prize-winning architect Thom Mayne and his firm Morphosis culminates for the first time across five decades in the book M³: modeled works [archive] 1972-2022. Mayne founded LA-based Morphosis in 1972 as a collective practice of architecture, urbanism, and design, rooted in rigorous research and innovation. Among other pedagogy, Mayne taught at AUD from 1993 to 2019. His distinguished honors include the Pritzker Prize (2005) and the AIA Gold Medal (2013).
Mayne returns to AUD on Thursday, March 9 to present his new book and engage in conversation with some AUD faculty. Ahead of the event, AUD spoke with Mayne about the book and what else he's been reading.
What were your thoughts when you saw M3 in physical form for the first time?
I'm startled by M3, no matter how many times I open it. It will always be a shock to see the physical thing after wrestling with it digitally, whether it is architecture or a book.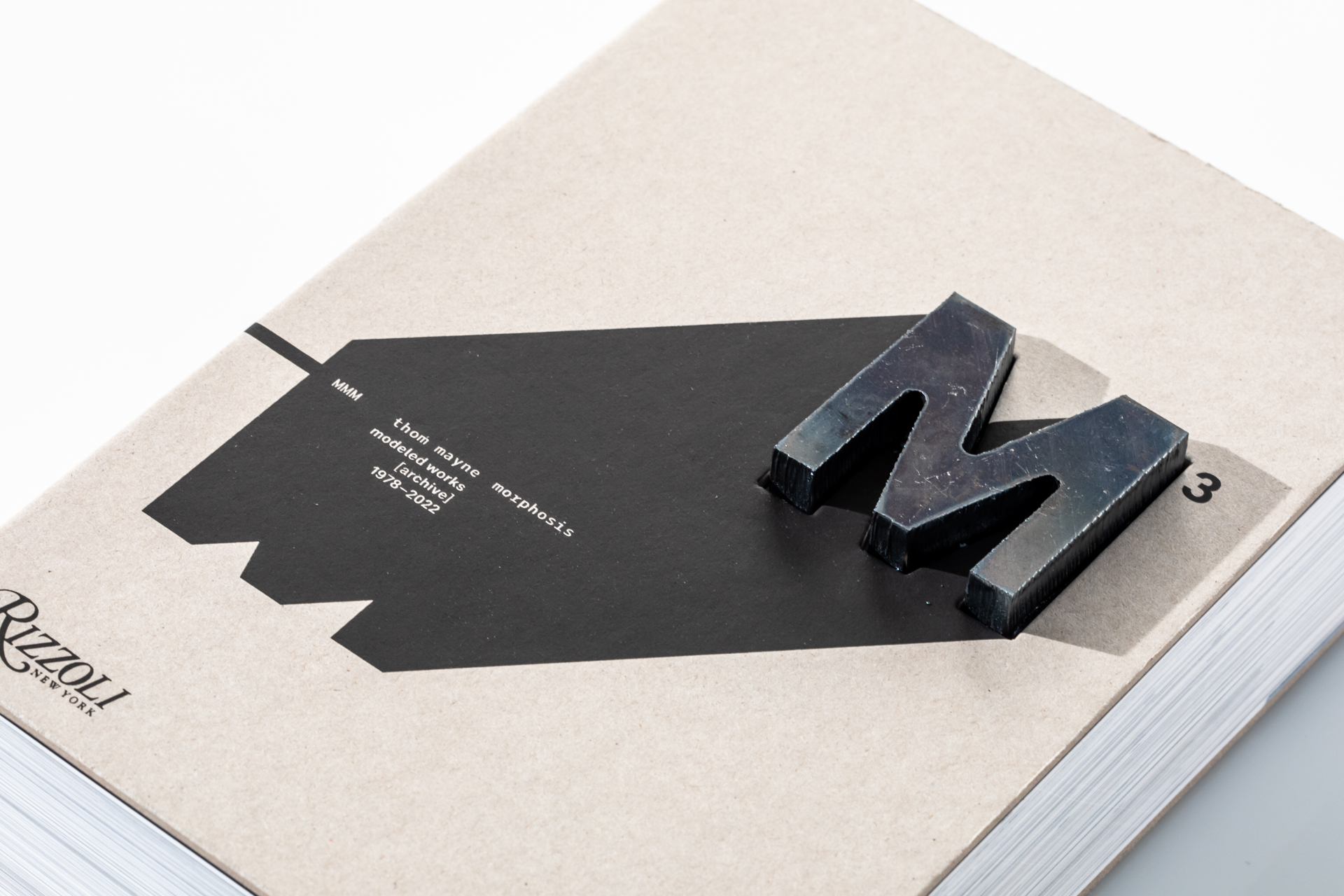 I loved the "brothers taking apart the family vacuum" story in your piece. Was that a common thing for you as a child: de(con)structive curiosity, tinkering with material objects? 
It just seemed like something interesting to do at the time. I quickly learned that to understand something, a piece of architecture or a vacuum cleaner, requires the act of unmaking and remaking, again and again.
Without predetermining the reader's experience, is there any guidance or inspiration you'd suggest for an architecture student or observer, encountering the book for the first time?
Ask questions and be inquisitive. We're not spoon-feeding you the premise and ideas behind the work, which we achieved by stripping out generic project descriptions. The reader must interrogate the work through the lens of model-making and within a constellation of written shorts on the method.
And without spoiling any surprises, are there any quirks or gestures in M3 that you're especially thrilled by?
In short: model equals book.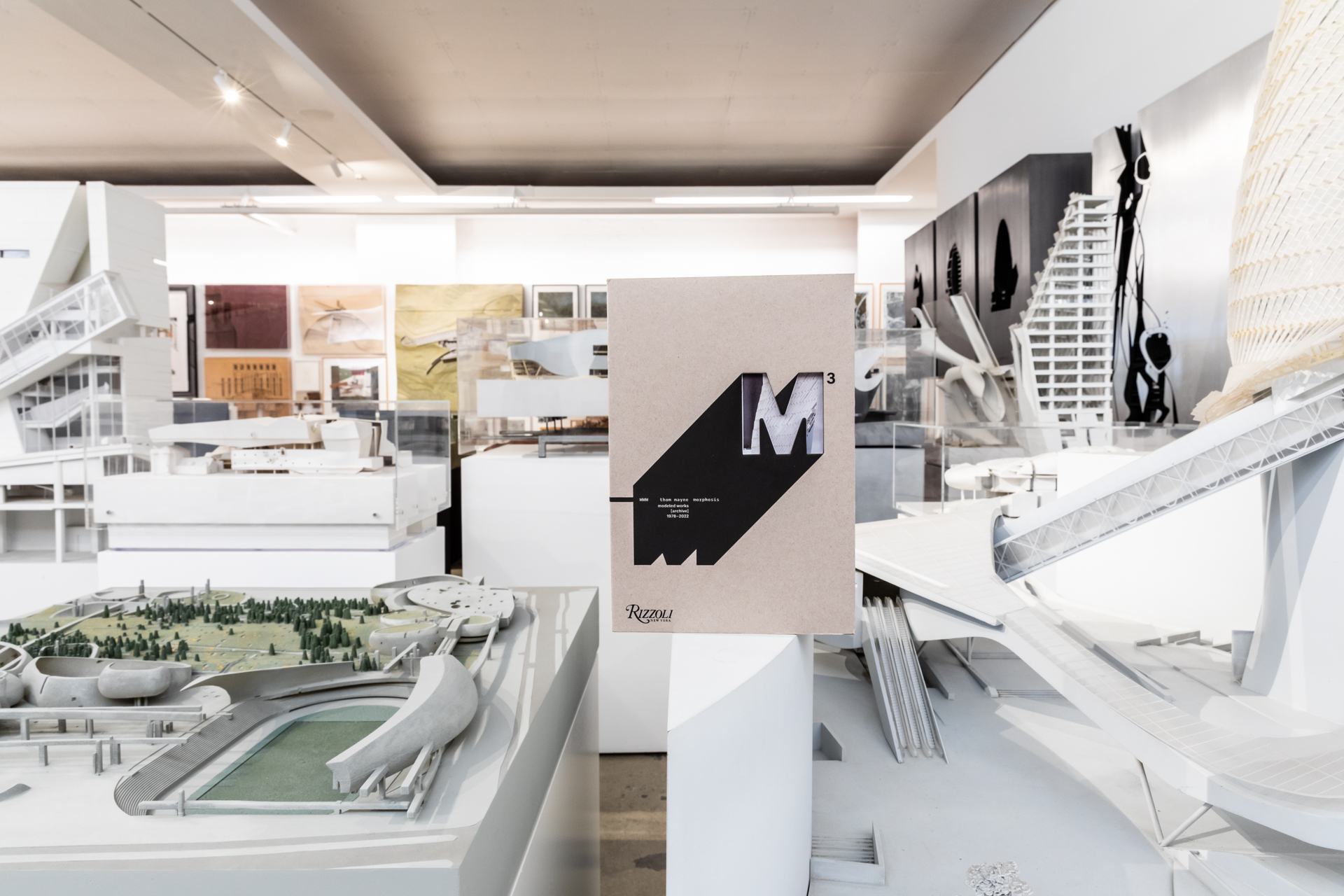 As you laid the groundwork at both Morphosis and Sci-ARC, back in 1972, were there currents around or beneath you that inspired a groundbreaking or pioneering spirit?
I like starting new things. It claims a territory, and especially so 50 years ago, that strives to reinvent and retranslate the institution of architecture, using one's own radical creativity as a maker.
What does Los Angeles uniquely offer to a design student, to a design education?
For me, it's that LA lacks a fixed cultural position. It instead allows for an openness within a constant search for design excellence.
What's on your personal bookshelf these days?
Most recently, Peter Bürger's Theory of the Avant-Garde (1974), which is an impossible slog that I'm working my way through.
Below: a few moments from throughout Mayne's years at AUD