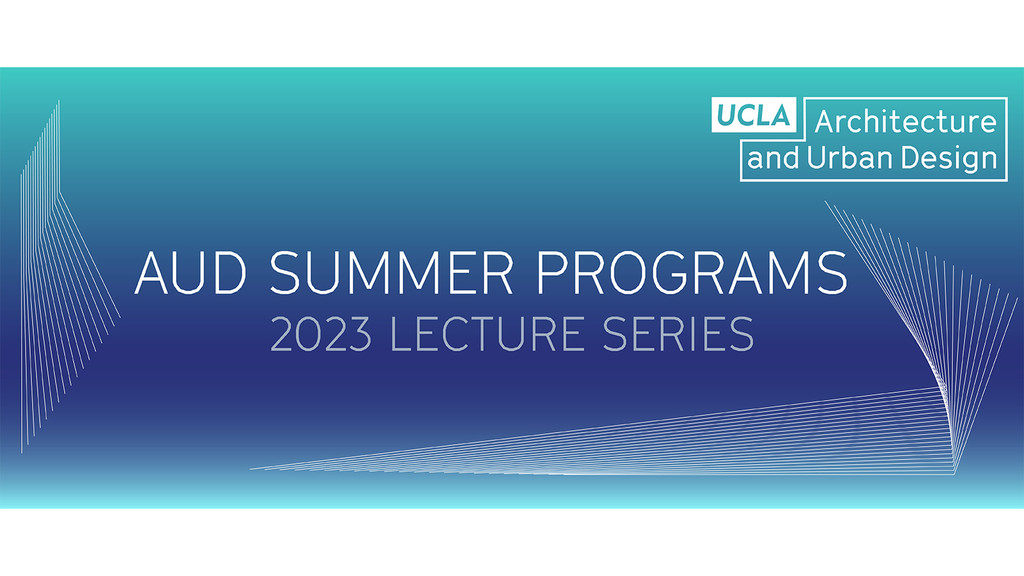 UCLA Architecture and Urban Design is pleased to announce its 2023 Summer Lecture Series, part of the programming for AUD's two Summer Programs: TeenArch Studio and JumpStart. All lectures will be presented in-person in AUD's Perloff Hall Decafe, beginning at 12:30 pm, with Zoom available for live virtual viewing.
Led by Summer Programs Director Julia Koerner, both the JumpStart program and TeenArch Studio engage students in a wide range of activities, from intensive design exercises, individual feedback sessions, and small group discussions, to studio-wide presentations and reviews. The Summer Lecture Series offers programming and conversation that is simultaneously fundamental and complementary to Summer Programs pedagogy.
While accurate at the time of this posting, all details about the Summer Lecture Series are subject to change; please bookmark this page for updates.
The 2023 Summer Lecture Series includes:
Friday, July 7
Neil Denari (NMDA, Inc.) and Max Kuo (ALLTHATISSOLID)
July 7 Zoom URL
Monday, July 10
Garrett Ricciardi (FormlessFinder)
July 10 Zoom URL
Friday, July 14
David Freeland (FreelandBuck) and Laure Michelon (UCLA AUD)
July 14 Zoom URL
Monday, July 17
Natalie Alima (BIOLAB Studio)
July 17 Zoom URL
Friday, July 21
Sean Boyd and Mora Nabi (Nabi Boyd)
July 21 Zoom URL
Monday, July 24
Katarina Richter-Lunn (Doctoral Candidate, Harvard GSD) and Joel Kerner (Studio Joel Kerner)
July 24 Zoom URL
Tuesday, July 25
JumpStart Workshop: Franz Riebenbauer (Studio Riebenbauer)