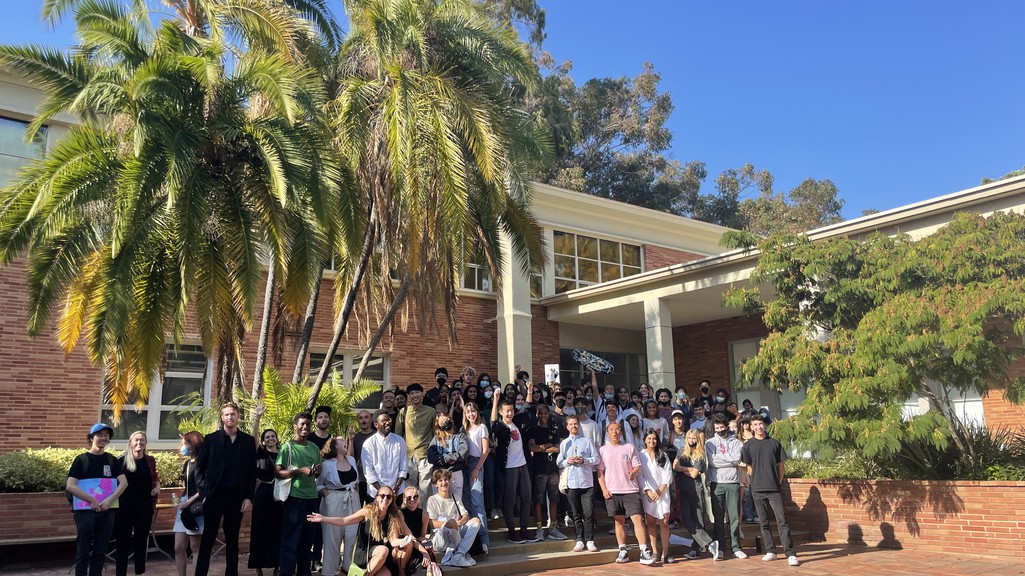 UCLA Architecture and Urban Design is pleased to open registration for its two Summer Programs, TeenArch and JumpStart, for their 2023 sessions. AUD's Summer Programs immerse participants in the rigors and joys of studying architecture, with TeenArch open to high school students, and JumpStart geared for prospective and current undergraduate and graduate students, as well as early-/mid-career professionals.
JumpStart 2023 will run July 5 through July 28, with syllabus, schedule, fees, and registration info are available via UCLA Summer Institute's JumpStart page.
TeenArch 2023 will run July 10 through July 28, with syllabus, schedule, fees, and registration info are available via UCLA Summer Institute's TeenArch page.
For Summer 2023, JumpStart will be offered in person, and TeenArch will be offered in both in-person and remote formats. Interested applicants for either program can email summer@aud.ucla.edu for more details.
Led by AUD Summer Programs Director Julia Koerner, and Assistant Director Morgane Copp, both the JumpStart program and TeenArch Studio engage students in a wide range of activities, from intensive design exercises, individual feedback sessions, and small group discussions, to studio-wide presentations, and reviews. Structured around the experience of a design studio typically offered within the curriculum of a college-level architecture program, students focus on developing and advancing their design skills through space, form-making, and related 2-D and 3-D representation techniques.
Alongside design tools and perspectives, both programs offer students a glimpse into life at one of the leading public universities in the world, and the opportunity to earn college credit. Students will be introduced to the conceptual and technical facilities essential to the study of architecture as a discipline and its practice as a profession. To supplement studio activities, weekly lectures from UCLA faculty and notable guest designers will explore the many facets of idea-driven design, as well as urban and design culture in Los Angeles.
Both programs culminate in final presentations of work to guest critics, offering students a chance to apply their skills and gain experience and poise with giving professional presentations. Students leave the programs with new design languages and insights, as well as a design portfolio they can use to apply to future design programs.
Please visit UCLA Summer Institute's websites for JumpStart and TeenArch to learn more and to register.
Julia Koerner presents an overview of AUD's Summer Programs and their glimpse into the world of architecture