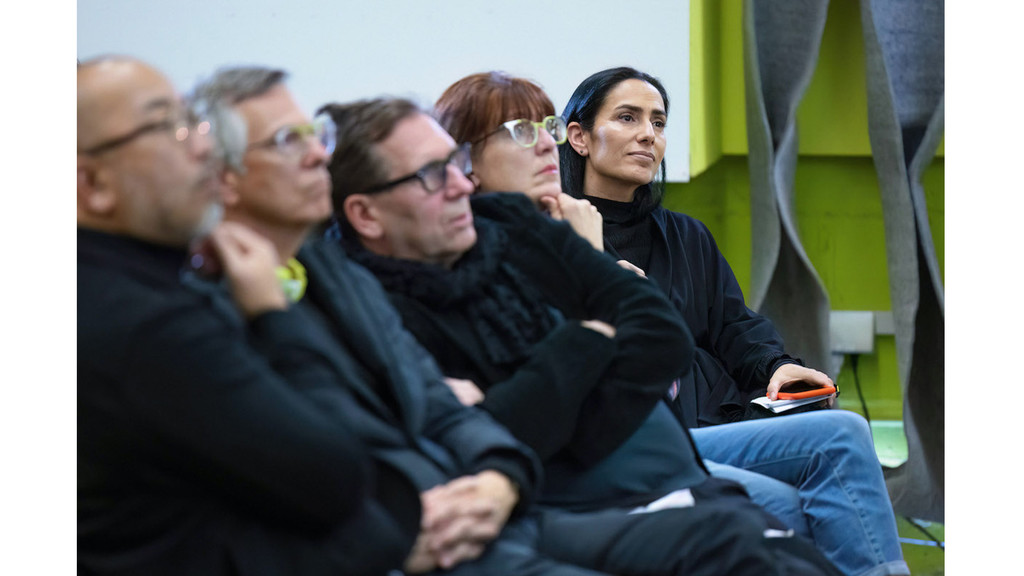 News
Faculty
Research
"Architecture education is an active project": Chair Mariana Ibañez speaks with Archinect
UCLA Architecture and Urban Design Chair Mariana Ibañez recent spoke with Archinect for an installment of their Deans List series, featuring leaders from architecture and design schools across the country and world. Ibañez's conversation with Archinect spanned topics including her earliest interests in architecture, her belief in the power of education and the experiences that have shaped that perspective, and how she approaches teaching as its own sort of design project.
"Pedagogy is an exciting thing because the project of pedagogy is open-ended. It must evolve to remain relevant and productive," Ibañez observes. "I believe for me, and everyone committed to architectural education, the space of pedagogy must be constantly reshaped. ... At AUD, ideas and dialogue about pedagogy are virtually endless. Like my early days in Buenos Aires, I think of architecture education as an active project. It's an incredible context in which to think about the future–about a better future–and what we can do today to shape it."
Alongside her thoughts on both leading and teaching at UCLA AUD, and some of her specific pedagogical interests, Ibañez also speaks to her most fundamental values as an educator: kindness, compassion, and collaboration.
"My model is: We do it together," she says. "My role in leadership is to give students and faculty the tools to be operative and to succeed while shaping the collective project. I often tell my students that they are not here to show us what they already know but that they are here to learn, experiment, and grow. I think everybody in our community is doing the same, we are lifelong learners.
"That is why pedagogy, the content, and how we teach it is something that you design," she concludes. "It is a project in itself."
Check out the full Archinect interview, and learn more about Ibañez via her faculty page and her recent Madame Architect interview.