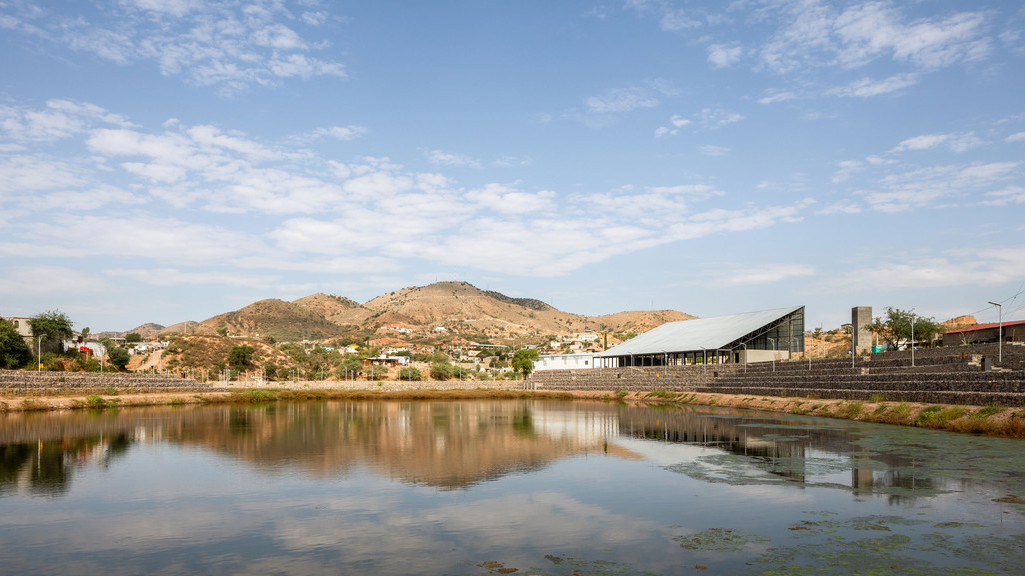 News
Research
Behind the Podium: A few questions with guest speakers Loreta Castro Reguera and José Ambrosi
Taller Capital was founded in 2010 by José Pablo Ambrosi and Loreta Castro Reguera. Their work focuses on designing the city through densification and infrastructural public spaces, understanding different strategies for managing water. They have received several national and international recognitions and prizes such as the 2022 IIT MCHAP Emerge Prize, the 2020 Emerging Architects Prize from the Architectural League of New York, a prize from the XII Iberoamerican Biennial, and a Silver Medal from the 2022 Mexican Biennial. José and Loreta were invited professors at the University of Venice WAVE program and have been guest critics in several schools in Mexico, US, and Europe. In 2022, for the 2022 Lisbon Architecture Triennale Terra, they curated the exhibition RETROACTIVE and edited its book, published by Circo de Ideas.
Reguera is teaching at AUD this Winter 2023, and she and Ambrosi present a lecture as part of AUD's Public Event Series on Monday, January 30. Ahead of that, he spoke with AUD about his journey thus far and some recent projects.
Welcome to AUD! You drove up to Los Angeles from Mexico City a few weeks ago to start teaching here. How was that journey?
It was amazing to ride across Mexico and the south of the United States–an incredible trip to appreciate a piece of the North American landscape across mountains and desert. Editor's note: Catch a glimpse of their trip on Instagram
What are you teaching at AUD this term, and what will your studio trip look like?
We are very excited to be working on interventions in the Alamar Stream in Tijuana in an attempt to reintroduce the idea of its transformation and recovery into a landscape infrastructure for the city. Tijuana is definitely a very contested site where you can physically understand the clash between the more and the less developed countries of the world, where migration is always present. In our experience, it is the city that better showcases it.
We just returned from the studio trip and had the opportunity to visit migrant shelters, landscape restoration projects and, of course, the site itself. We were also able to enjoy some of the very good food that this city offers.
What are some of your favorite architectural or infrastructural projects in LA?
The enormous effort to reinstall an ecosystem in the LA River–definitely a project from which we get a lot of inspiration. In terms of architecture, we have been lucky to visit the Eames House, Neutra's VDL House, the Schindler House–prototypes that have been relevant for us since we were at school. We are still on the path of learning about LA.
A glimpse at Loreta and José's road trip to Los Angeles, courtesy Taller Capital's Instagram page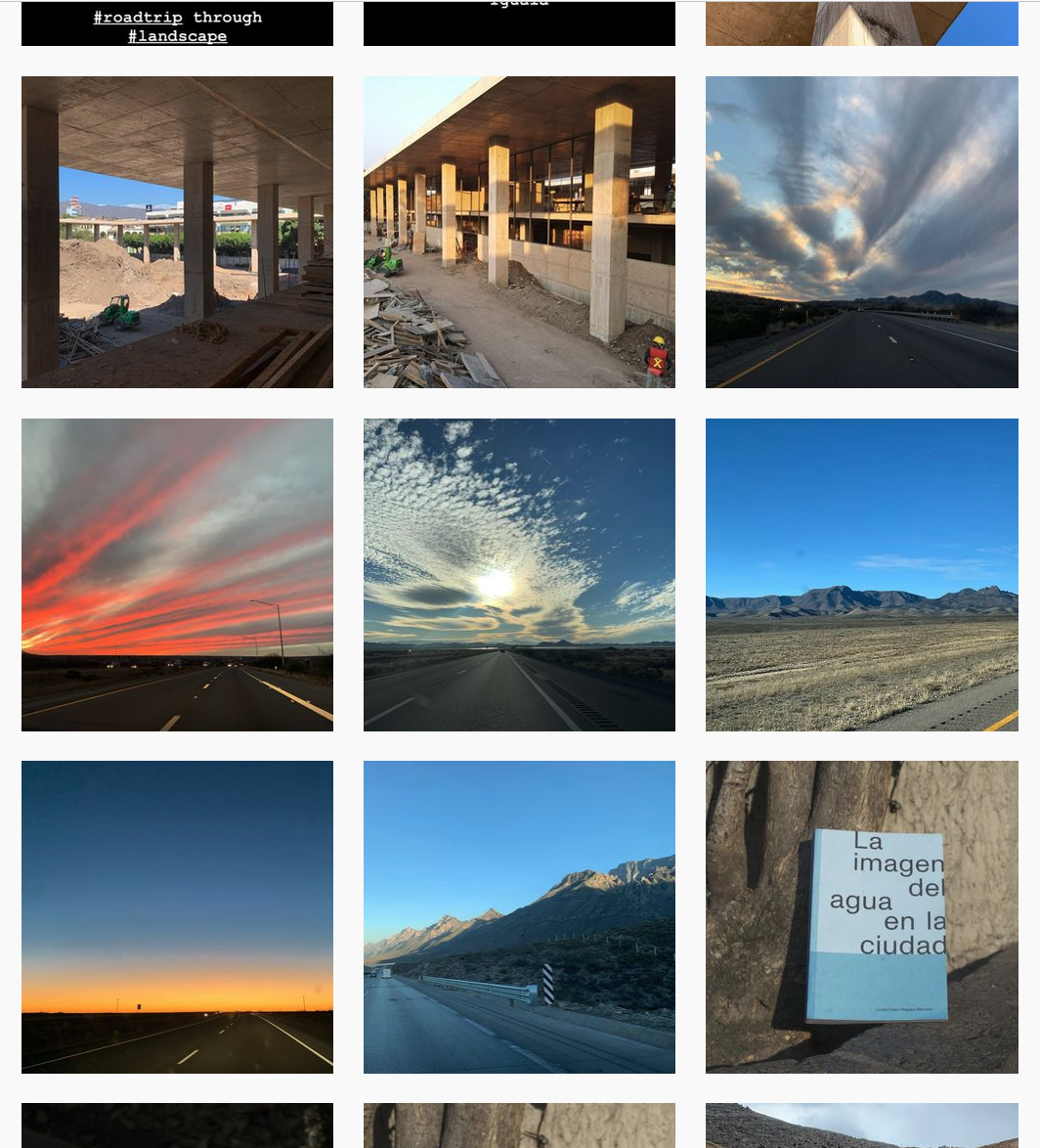 You co-founded Taller Capital not long after Loreta finished a graduate degree at Harvard GSD. What inspired you to create your own practice?
It was always in our minds to have our own firm. In 2010 we were at the point of making the decision as Loreta was just coming back home and José had an opportunity to consolidate a pre-existing architecture studio. We decided to partner in that path and here we are after 13 years!
With the benefit of hindsight, what were some of the lessons you learned in those first few years of post-graduate, early-career work?
We are always learning... sometimes through the harder path. What has been of much help is taking the time to thoroughly think about specific motos for the design of each project. We dedicate a lot of time to this. Then we stick to the concepts that result from this process. Being close to academia sparks them, as we are able to constantly test them.
So much of your work takes up water as a medium in designing and/or densifying the city. What motivates this interest?
Actually densification and water are the two main concepts that helped start our studio, first as a result of our firm having been a real estate development business, and our intention to transform it into a place of production of the best possible multifamily housing architecture for a sprawling city. The second motivation: it was a research topic during graduate study, one that helped us to start understanding Mexico City through a determined lens–that of its landscape.
What are some of the infrastructural strategies you might envision for the LA region and its unique set of environmental conditions?
The powerful and fast transformation of the LA River and many more infrastructural public spaces–what we call Retroactive Infrastructures.
What are some cities or regions that, in your perspective, have managed water–whether its scarcity, or the opposite–with efficiency and effectiveness?
Of course prehispanic Perú, with amazing landscape architecture interventions that shaped most of its territory. Also Southeastern China with the ancient floating cities of Suzhou and Tongli. Also: California's Orange County, just to the south of LA, and the intelligent flood control intervention in Curitiba, Brasil.