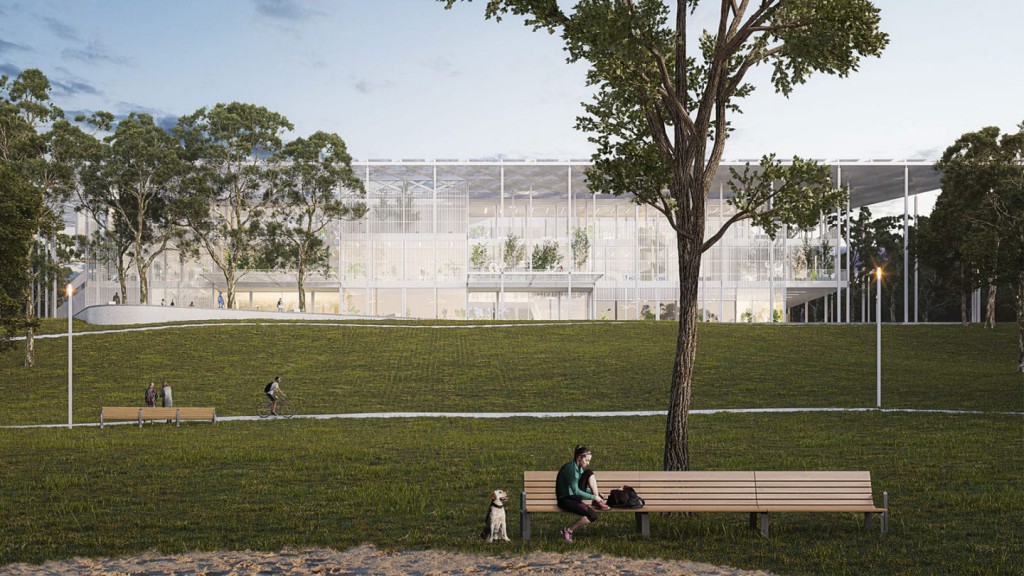 Last year, the Houston Endowment, a private foundation that partners with others in the nonprofit, public and private sectors to improve quality of life for the residents of greater Houston, launched a two-stage design competition to design their new $20 million headquarters. The new plans will enable the philanthropic organization to move their current offices into the city's business district. The 40,000-square-foot building will provide healthy workspaces, accessible meeting spaces, and flexible engagement facilities for the organization's staff and community partners.
Four finalist designs by multi-disciplinary teams led by Deborah Berke Partners, Olson Kundig, Kevin Daly Architects, and Schaum/Shieh Architects, were shortlisted from 121 teams representing 22 countries last August and each received a $50,000 honorarium. Most recently, the jury unanimously selected the design by Kevin Daly Architects (led by Adjunct Professor Kevin Daly) and PRODUCTORA (led by Wonne Ickx a visiting lecturer and friend of UCLA Architecture and Urban Design) with TLS Landscape Architecture, Arup and Transsolar (and Houston-based Kirksey Architecture). Congrats to the KDA and PRODUCTORA teams!
The project is currently slated for a 2022 opening.
This post is an excerpt. Read the full article on Archinect.com.