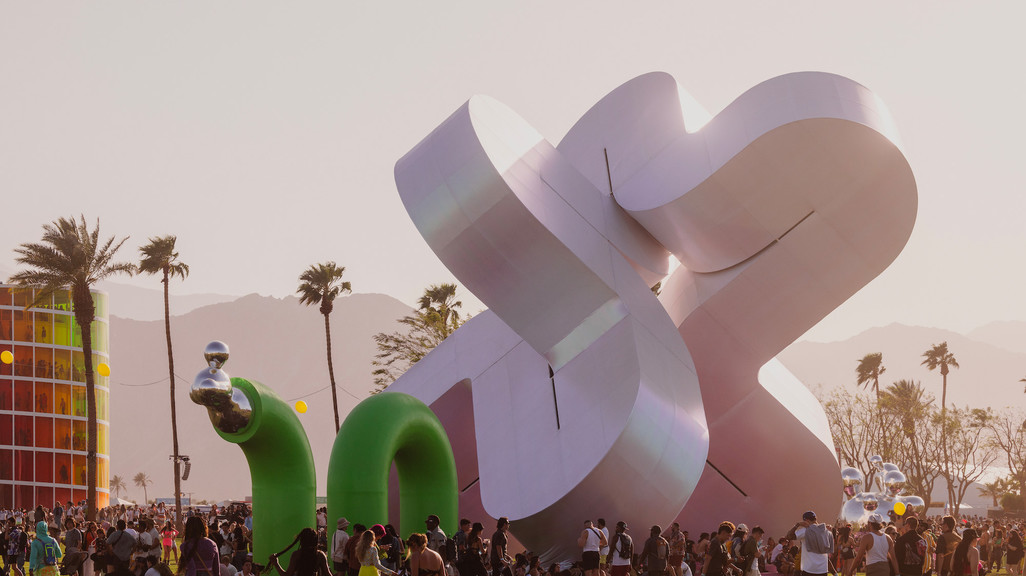 UCLA Architecture and Urban Design's Güvenç Özel is among the designers on view at this year's Coachella, bringing large-scale installation "Holoflux" to the famed music festival. The 60-foot-tall "Holoflux" is a portal to a broad digital ecosystem of ever-changing forms that you experience throughout the day, according to the festival's announcement.
At night, the reflective surfaces of the sculpture's spherical forms become lighting features, pulsating bright colors rather than reflecting the environment; flickering lights, projections, graphics, and changing color schemes that cycle through different identities. From a distance, it appears as a sculpture, and it becomes architecture as you approach. The nighttime projections of real-time video showing the festival action create an effect in which the sculpture appears to become invisible, and then reappears.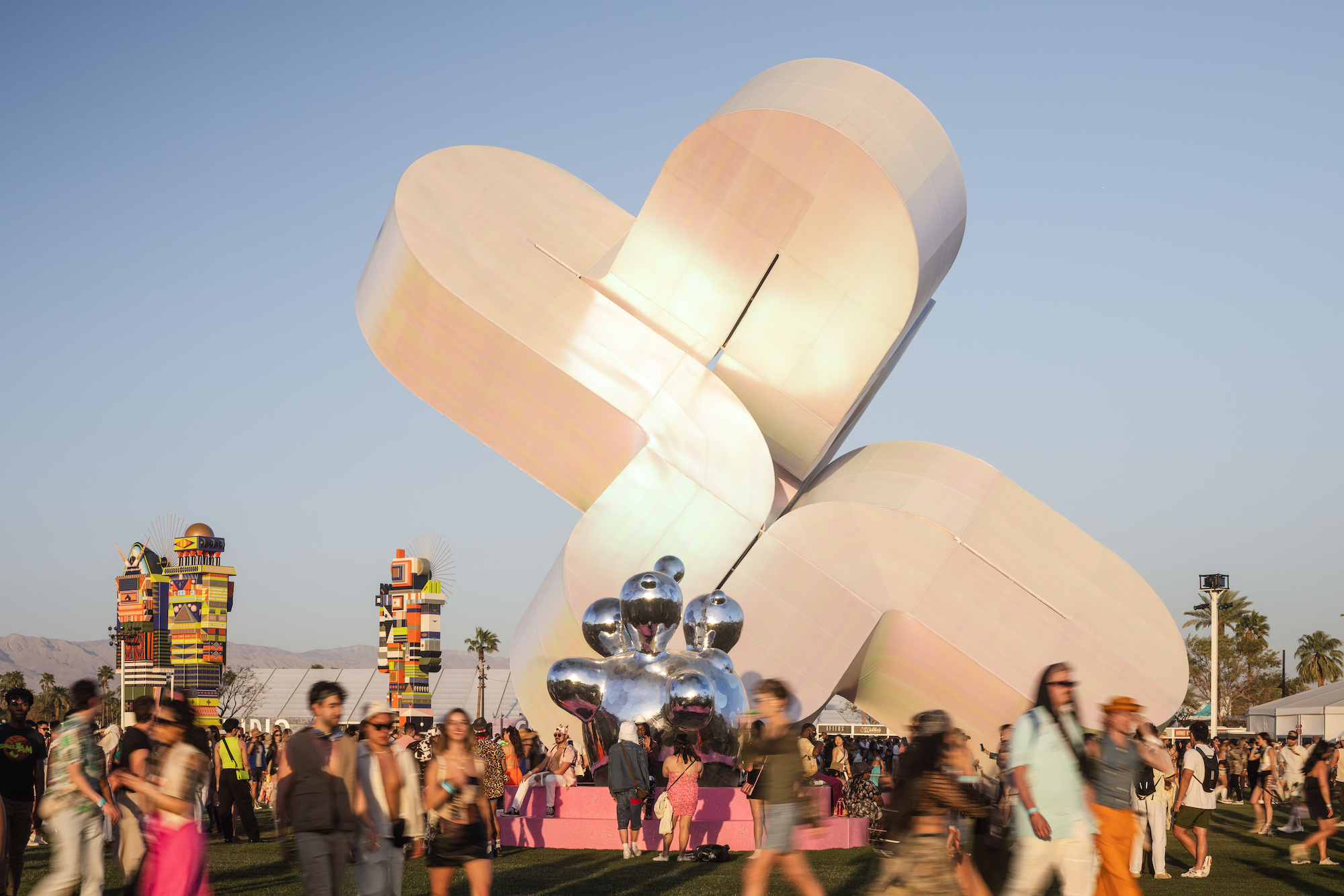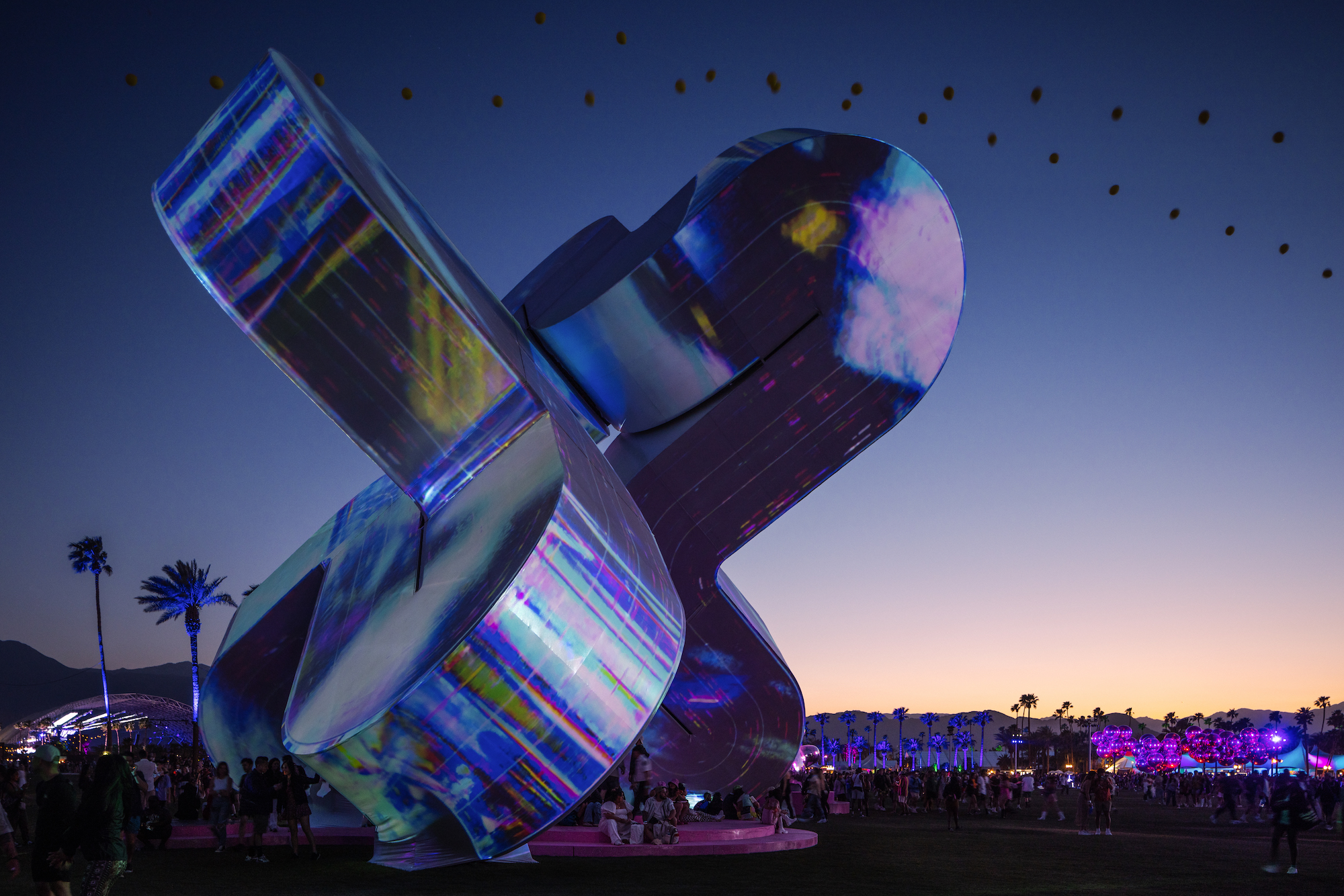 "I consider myself a cyber physical architect and a critical technologist," Özel says. "Cyber physical, meaning the work covers cyberspace and physical environments and the interaction between the two. Critical technologist, meaning engaging with new technological tools — their meaning, their impact in our social interactions, their impact on our environmental and political considerations, and how we can create more meaningful and engaging experiences to enhance the way that we socialize and communicate with each other."
The annual Coachella festival opened on April 14 and runs for two consecutive weekends, April 14-16 and April 21-23.
"The newly-commissioned, sculptural works by Kumkum Fernando, Vincent Leroy, Güvenç Özel, and Maggie West lend color, light and alternate perspectives to the charged atmosphere," according to Coachella organizers, "and act as fresh, colorful and architectural beacons that transform the iconic Coachella landscape at various times of day and night."
Özel is a Lecturer at AUD, leading studios and seminars in the Department's MSAUD program. He is a cyberphysical architect and critical technologist; before founding his design practice Ozel Office, he worked in the architecture offices of Frank Gehry, Rafael Vinoly, Juergen Mayer and others. His work investigates how contemporary technology and media shapes the socio-political and aesthetic landscape of digital culture. His curatorial intervention at the Venice Architecture Biennale in 2014 was the first architectural and artistic application of Augmented Reality in the world. Ozel's research, which is supported by leading tech companies and organizations such as Google, Autodesk, Microsoft and NASA uses Extended Reality (XR,) artificial intelligence, interactive sensor systems and robotics to create objects, experiences and environments that are synchronized and responsive to human presence and senses.