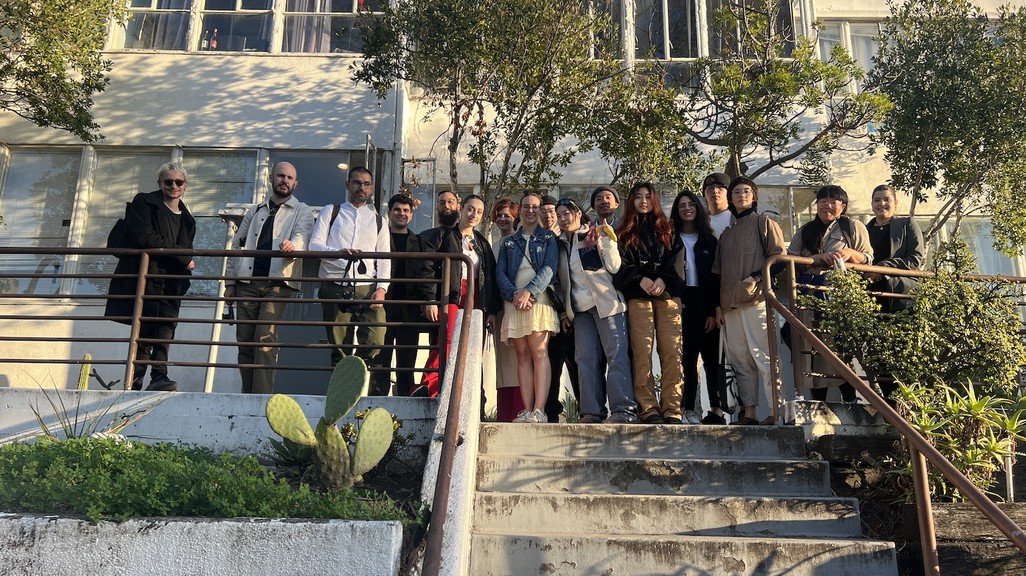 News
Faculty
Student
Research
Across town, across the pond: Rayne Laborde Ruiz, Dana Cuff convene USC, AA students for housing-focused design charrette
UCLA Architecture and Urban Design's (AUD) Rayne Laborde Ruiz and Dana Cuff coordinated a February 8 design charrette for their Winter 2023 seminar, "Research in Practice," convening 40 students from AUD, the University of Southern California (USC) School of Architecture, and the Architectural Association in London (AA). Gathered in Perloff Hall's Decafe, designers were presented with scenarios involving specific communities and locations near the UCLA and USC campuses. The task: devise tools or spatial machinery to enable, or to challenge, various forms and scales of cooperative living, with a particular interest in equitable urban connections.
Over the span of a few hours, students generated a range of possibilities and theories for their given scenarios. Each group of five composed a design scheme and concept, and each defined a specific space or object to exemplify their proposal's overall vision. Central to the task was anticipating a variety of communities and their attendant needs: communities of elders; multi-generational living; student housing; and futuristic, "more-than-human" communities, among others. General aspirations across the charrette included more social and spatial inclusion, increased affordability, and environmental sustainability. One specific scenario at hand: cooperative housing for community-college nursing students and single parents, sited near the UCLA campus.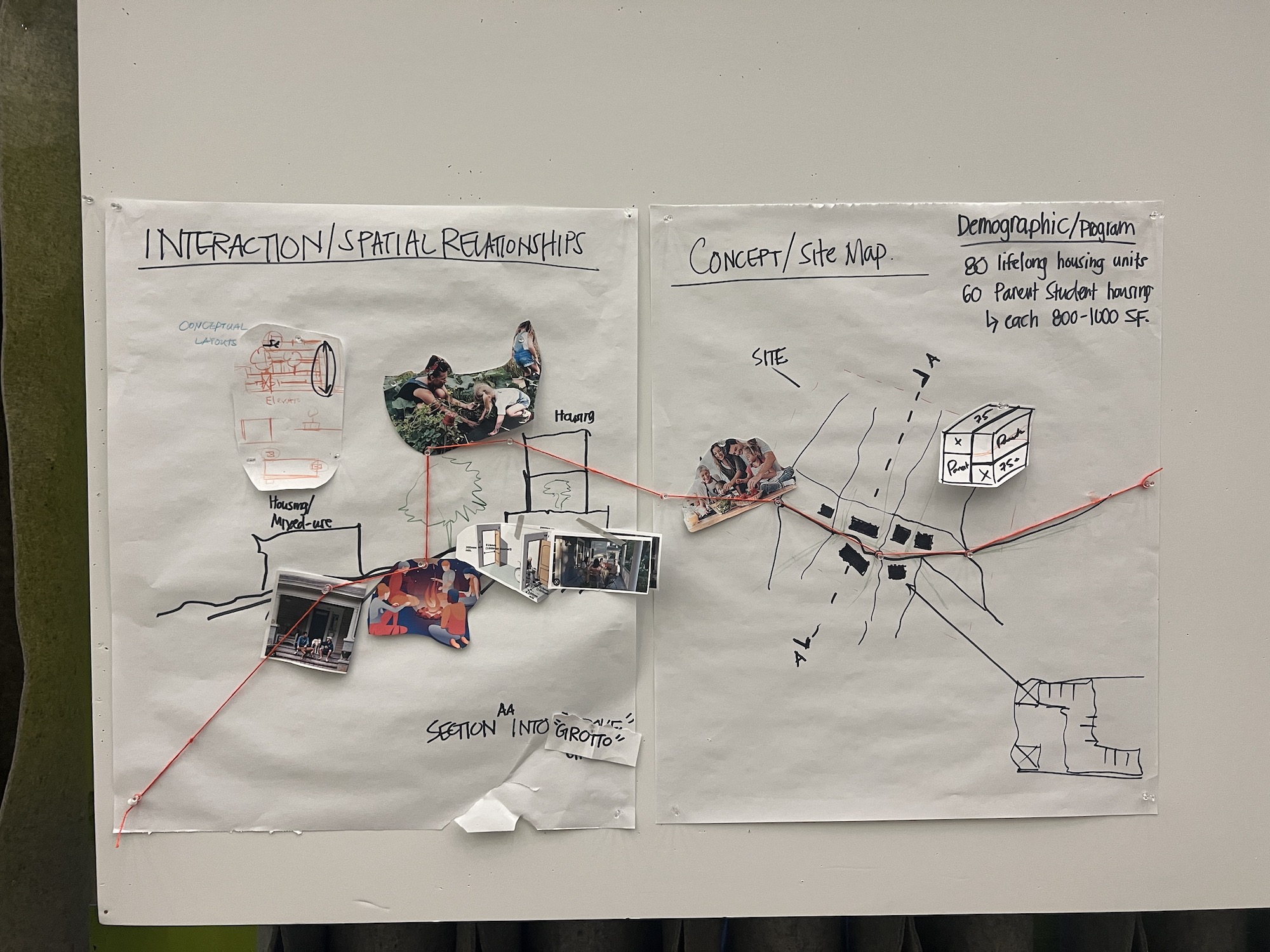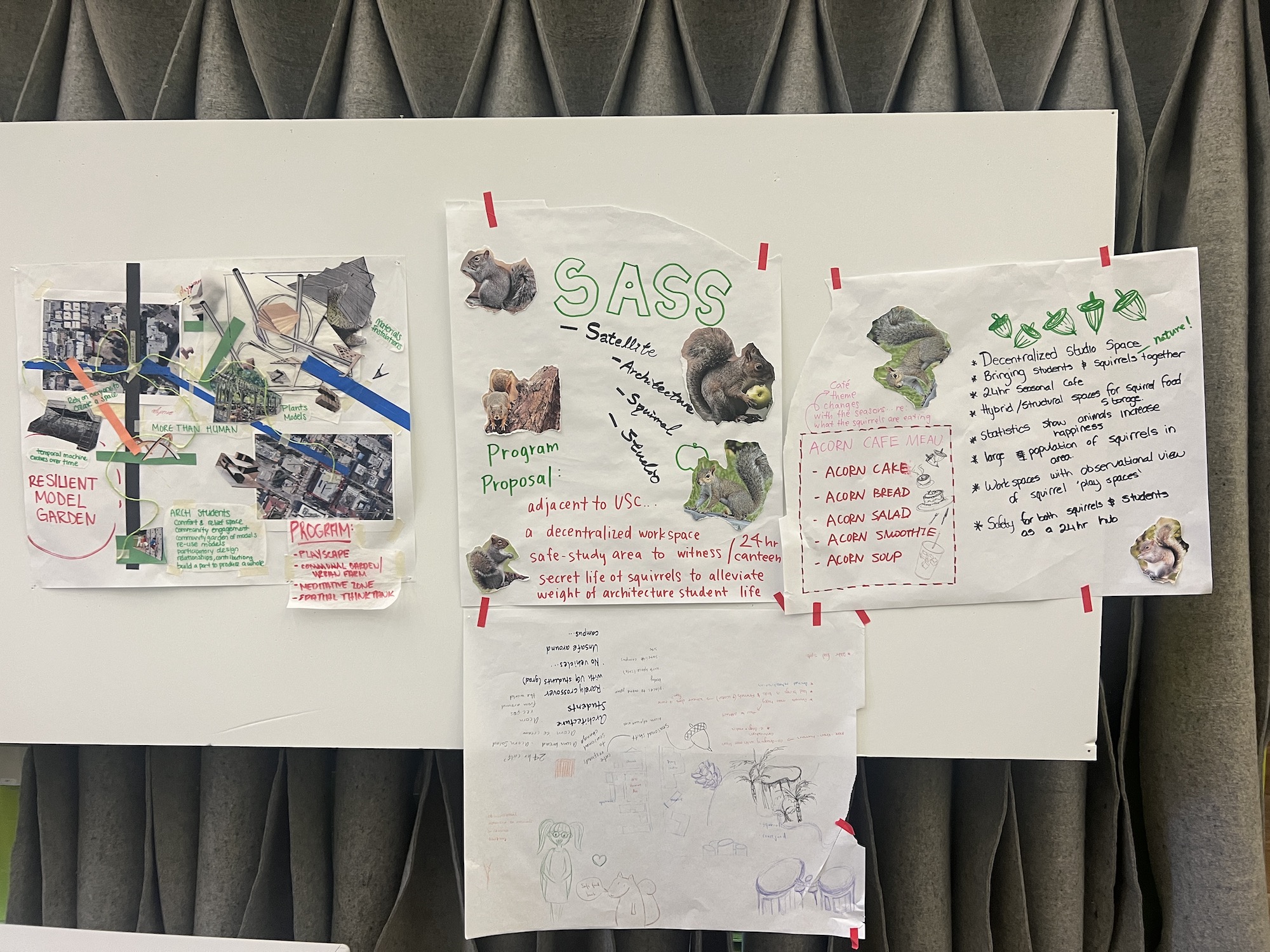 The charrette was framed by site visits in and around the UCLA campus. Students toured The Opportunity House, which offers collective, supportive living for unhoused and housing-insecure college students across Los Angeles County; the UCHA Cooperative, a UCLA-affiliated co-op in Westwood whose three buildings include a historic Richard Neutra property; and the BruinHub, designed by cityLAB and made possible by a new cross-UCLA coalition to engage and support long-distance commuters and housing insecure Bruins.
The charrette dovetails with a theme guiding Laborde Ruiz and Cuff's AUD seminar: formulating architectural research questions that deal with innovative, affordable housing typologies in the context of California's community college system and, more broadly, the region's acute housing crisis. Alongside her AUD pedagogy, Cuff founded cityLAB in 2006: an architecture and urban research think tank exploring the challenges facing the 21st-century metropolis, combining research and design. Today, Cuff is cityLAB's Director, and Laborde Ruiz is Associate Director.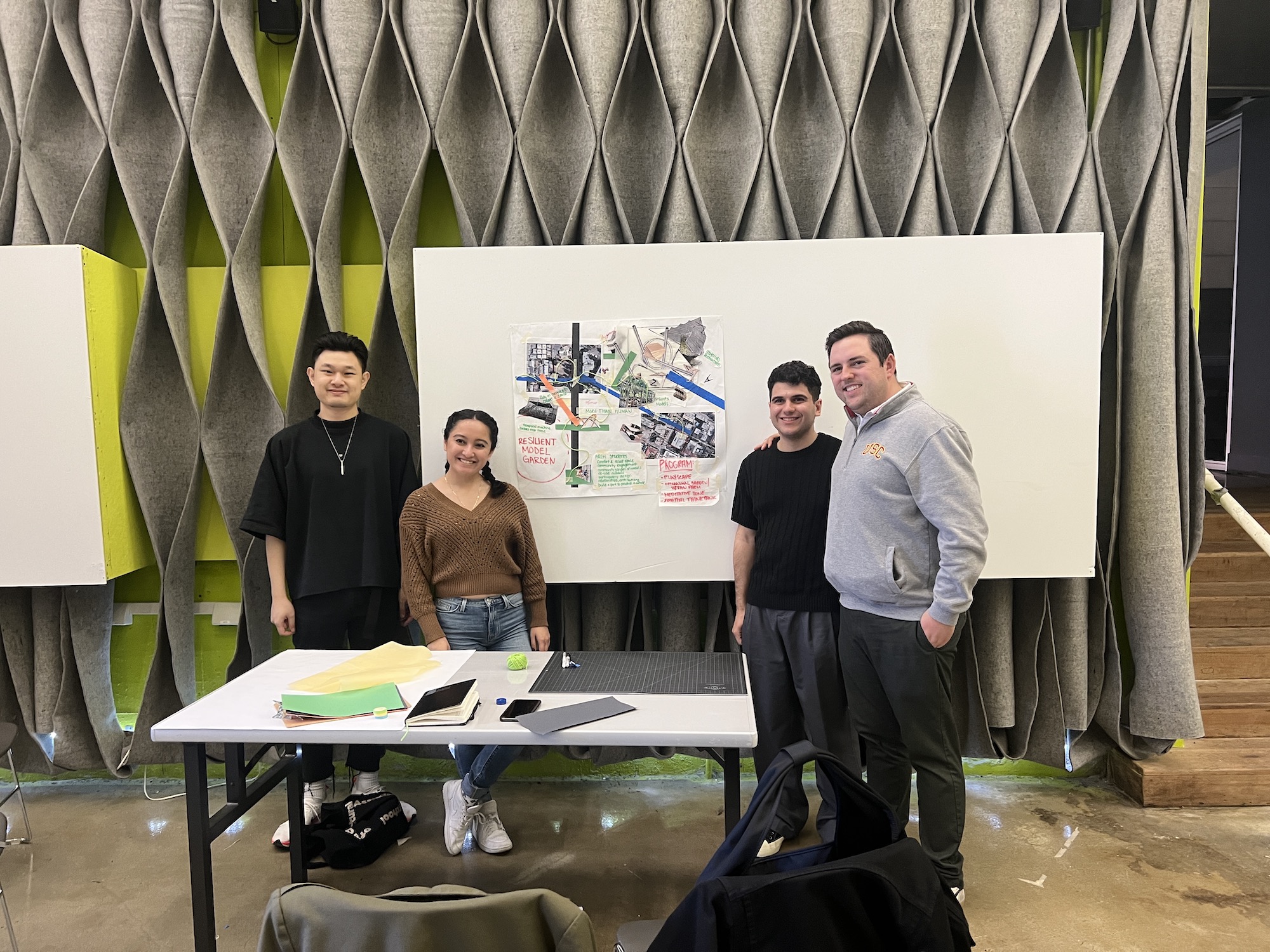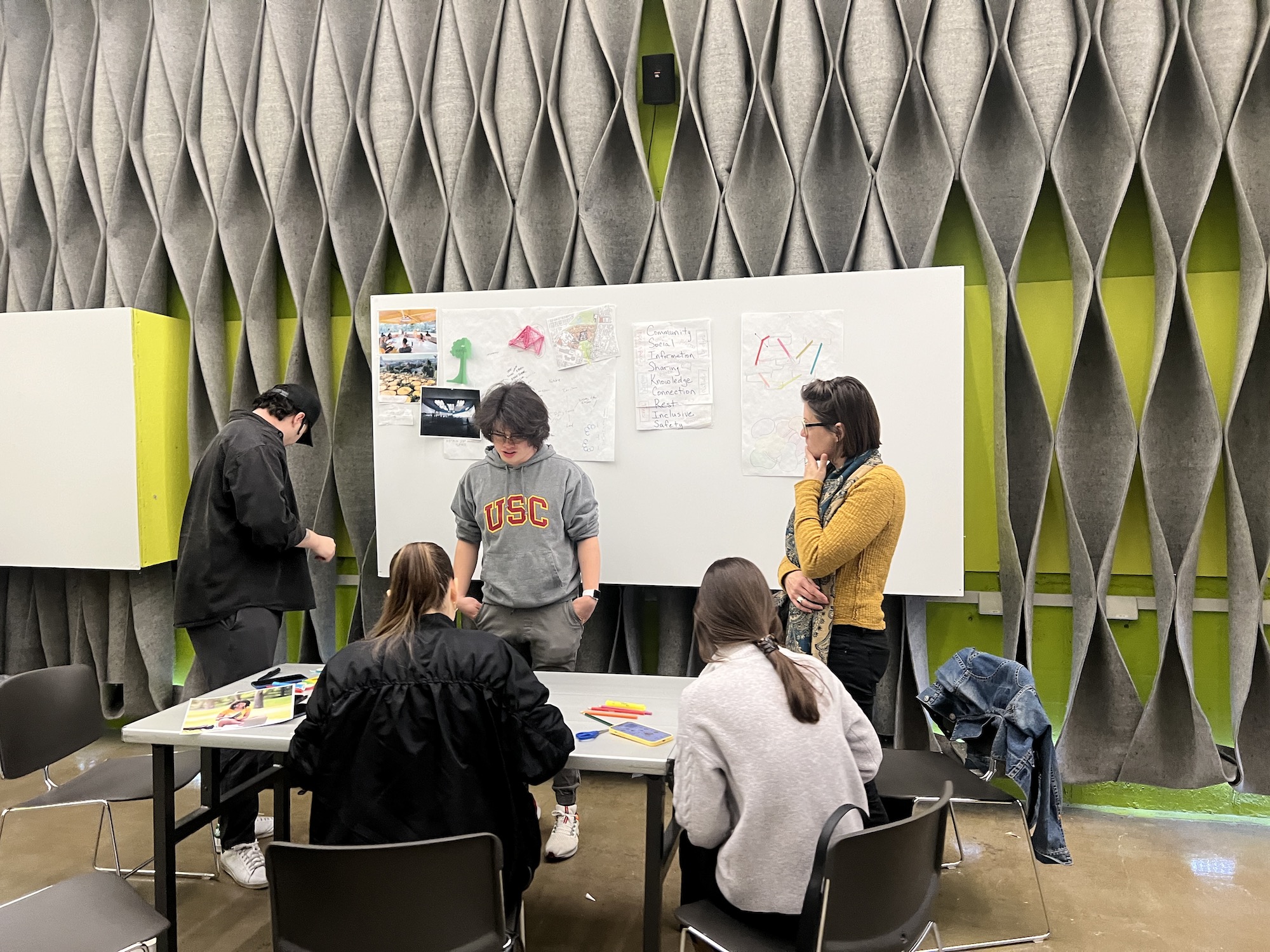 Alongside cityLAB collaborators and AUD students, participants included AA undergraduate students from Francesco Zuddas and Jon Charles Lopez's "All Together Now" studio, and USC School of Architecture graduate students from Sascha Delz's course "Collective Urban Housing – Innovative Programs, Pragmatic Precedents and Visionary Recent Case Studies," comprising students from the Master of Architecture, Center for City Design, and Master of Advanced Architectural Research Studies (MAARS) programs. The charrette also welcomed guest critics Kate Chiu, Executive Director of Materials & Applications, and Maura Chen, architect, organizer, and Housing Associate at LA Voice.