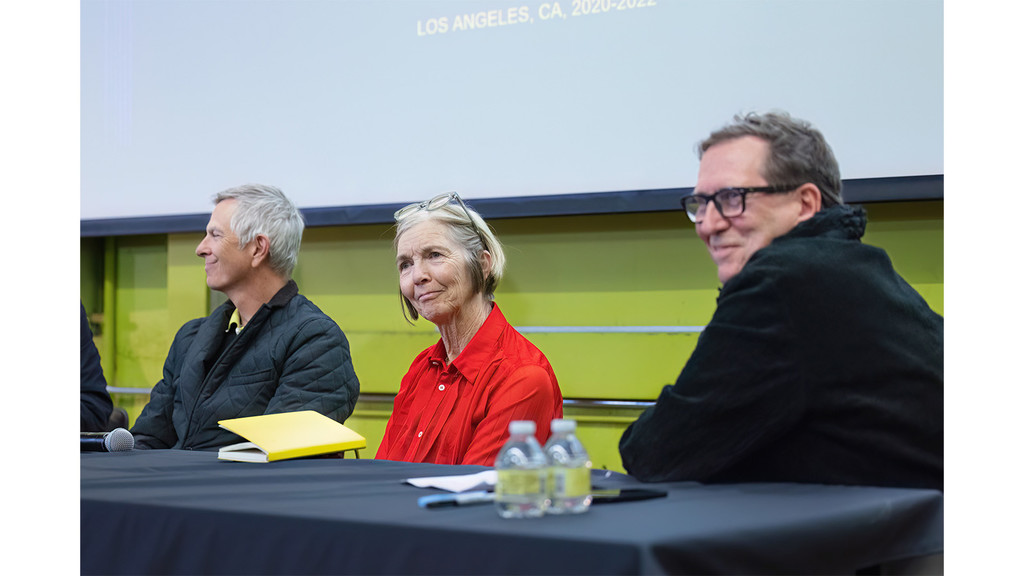 Dana Cuff opens her latest book, Architectures of Spatial Justice, with a declaration: "Architecture has never been more relevant to the most pressing problems facing contemporary life."
In Architectures of Spatial Justice (MIT Press, April 2023), Cuff draws from decades of project-based research–some from UCLA's cityLAB, which she founded and directs, and some from around the world–to examine ethically driven architecture and design efforts that buck conventions to correct long-standing inequities in the built environment. Cuff rereads key projects to reveal how architectural practice is, in its current state, infused with justice ethics that warrant further expansion. She lays out how the field of architecture has marginalized different groups based on race, ability, or gender identity, and repressed vulnerable constituencies that, she observes, the field ought to engage.
"The purpose of this book is twofold," Cuff says. "First, to unpack architecture's agency in pursuit of spatial justice, and second, to demonstrate how activist design strategies can advance that potential to address challenges faced by cities worldwide."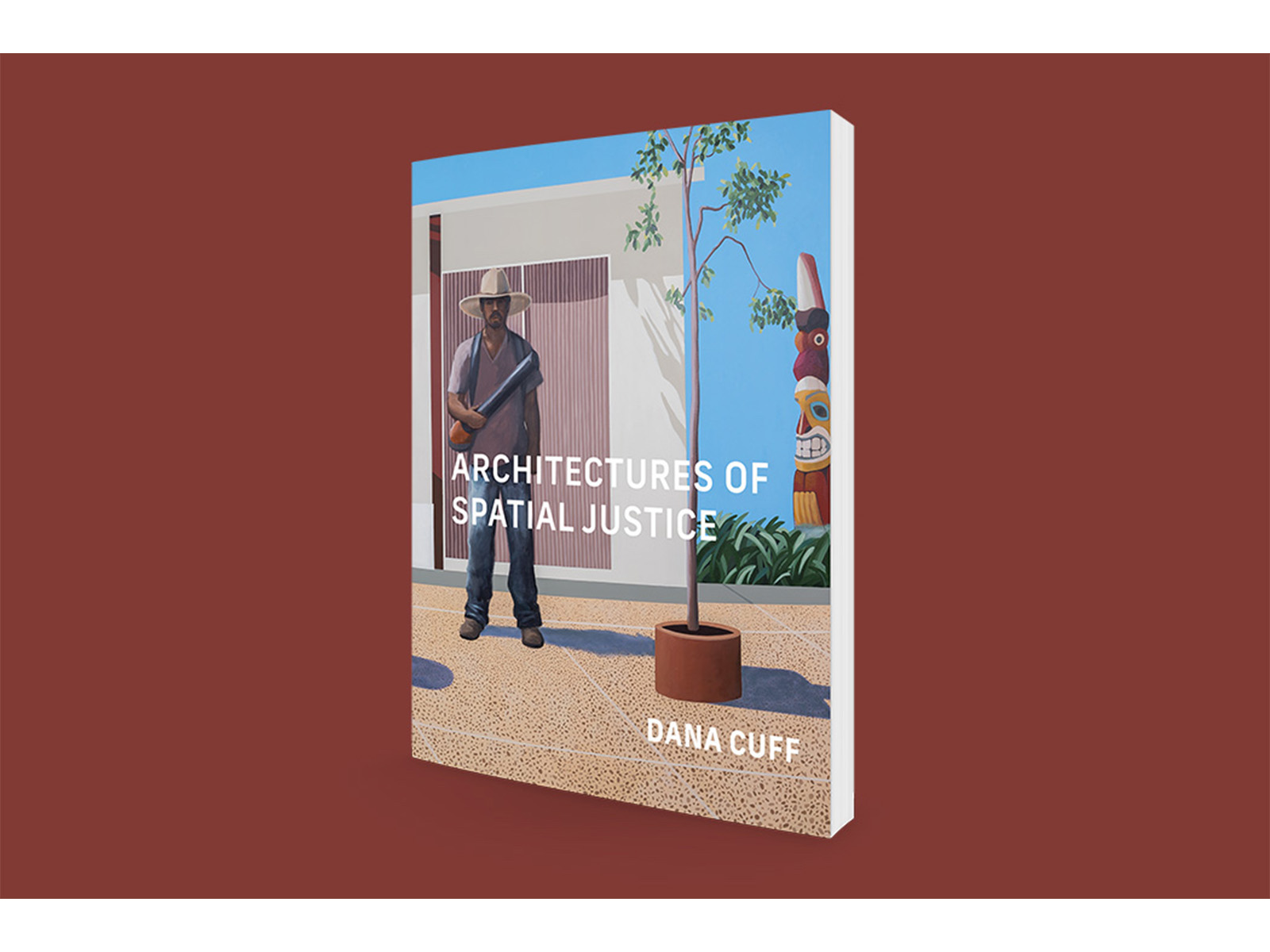 On Thursday, June 1, Cuff and various cityLAB and UCLA colleagues will celebrate the book in Perloff Courtyard with brief remarks, a look at a special installation unpacking the book's themes, and a ceremonial candle-lighting event, "Pray for Architecture," led by cityLAB's 2022-2023 Activist in Residence, Marlené Nancy Lopez.
"We wanted folks to express their hopes for architecture by making a votive candle to take home," notes cityLAB's Rayne Laborde Ruiz, who organized the event and exhibition.
Spatial justice issues pervade AUD's curriculum and dialogue, especially in Cuff's courses and in the Mellon Foundation-sponsored Urban Humanities Initiative (UHI), this year organized by Gus Wendel in collaboration with Gustavo Leclerc. In turn, AUD projects and insights thread Architectures of Spatial Justice. UHI partnerships are the focus of one of the book's chapters, on play streets in Mexico City. Other chapters capture the work of AUD's Professor Hitoshi Abe, who played a significant role in the 2011 tsunami recovery efforts in the Sendai region of Japan.
"When I sent the publishers a first draft of the manuscript a few years ago, they made a significant suggestion that really transformed the book," Cuff says. "Rather than focus entirely on work in Los Angeles and cityLAB initiatives, wouldn't the impact be greater to show that a wider range of regions and practitioners were engaging social and environmental justice?"
Cuff credits this insight with elevating the book, which includes in-depth narratives from not only Los Angeles and Sendai, but Chile, Mexico, and beyond. Together, these case studies are intended to "gather the seeds of architecture's transformative practices," Cuff says, "to demonstrate a sea change that's on the way."
Architectures of Spatial Justice is more of a launching pad than a landing point for AUD and cityLAB, Cuff notes. This summer, Cuff and cityLAB Assistant Director Yang Yang will take a group of students to Shanghai to study micro-urbanism, while another team led by cityLAB fellow Manos Proussaloglou (MArch '23) will continue work to develop affordable housing on K-12 public school sites across California. Yet another cityLAB team, with Senior Research Associate Carrie Gammell, at the lead, will investigate affordable student housing at community colleges.
A Professor at AUD, Cuff engages spatial justice and cultural studies of architecture as a teacher, scholar, practitioner, and activist. Her leadership in urban innovation is widely recognized both in the U.S. and abroad. In 2006, Cuff founded UCLA's cityLAB, a research and design center that initiates experimental projects to explore metropolitan possibilities. In 2019, cityLAB expanded its social and political engagement by creating coLAB in the Westlake/MacArthur Park neighborhood of Los Angeles, in long-term partnership with community organizations.
Cuff has also authored or co-authored a range of groundbreaking policy achievements. In 2017, after a decade of research that included a full-scale demonstration house built on the UCLA campus, Cuff co-authored California State legislation, effectively opening 8.1M single-family lots for secondary rental units. In September 2022, she co-authored "Assembly Bill No. 2295: Education Workforce Housing Development," formally introduced in Sacramento by Assemblymember Richard Bloom, well known for his housing advocacy. AB2295 streamlines the development of affordable and mixed-income housing for teachers and support staff of California's K-12 public schools on public land, opening opportunities for up to 2.3 million units of housing statewide.