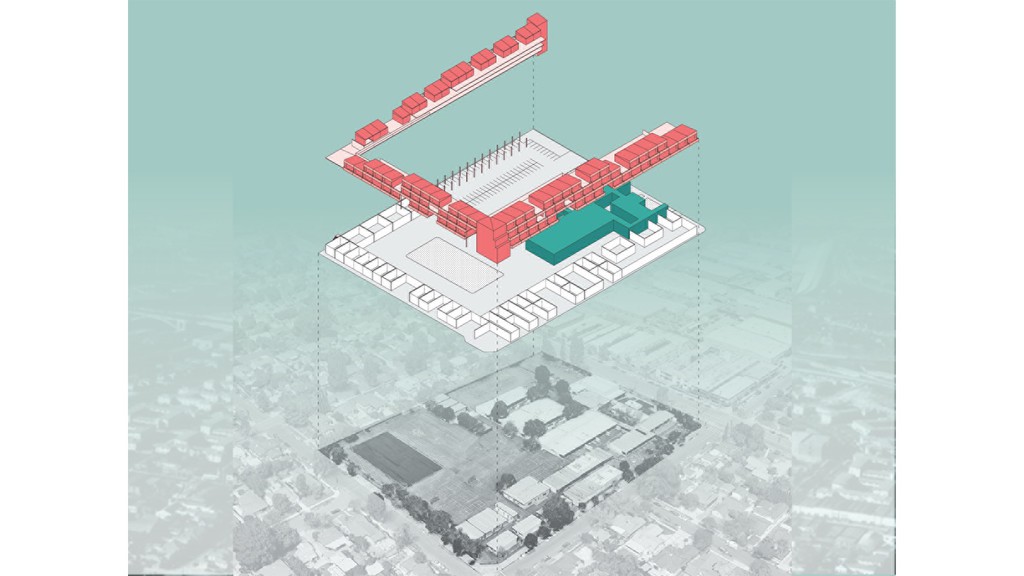 On Wednesday, September 28, California Governor Gavin Newsom signed 38 housing bills into law–including UCLA cityLAB's "Assembly Bill No. 2295: Education Workforce Housing Development," coauthored by UCLA Architecture and Urban Design Professor Dr. Dana Cuff and her cityLAB research center. The bill was formally introduced in Sacramento by Assemblymember Richard Bloom, well known for his housing advocacy.
AB2295 streamlines the development of affordable and mixed-income housing for teachers and support staff of California's K-12 public schools on public land, opening opportunities for up to 2.3 million units of housing statewide. As Bloom observes, the bill "provides a tool for school districts to allow housing to be built on school properties for teachers and staff while reducing the timeline to build that housing by half."
AB2295 allows for housing projects on land owned by school districts across the state. At least half of all the units must be affordable, and all units will prioritize teachers and other school employees as tenants. While most objective, local controls remain in place, the bill assures that schools will be able to build about three stories of housing on available sites. The bill makes these and other provisions effective on January 1, 2024, giving the large number of districts that need this housing time to put their project plans in order.
cityLAB previously published associated research in a report, "Education Workforce Housing in California: Developing the 21st Century Campus," and companion handbook.
"I hope that like our ADU law, AB2299, this bill and its passage lead to new work for architects," Cuff says. "Good design will be essential to making these infill projects a success."
In authoring AB2295, cityLAB synthesized six years of design research, much of which was accomplished by AUD students and cityLAB team–among them, cityLAB Senior Fellow, Jane Blumenfeld; former cityLAB Assistant Director, Kenny Wong; and the student research team of Carrie Gammell (PhD candidate), Manos Proussaloglou (MArch '23), Akana Jayewardene (MArch '22), Xiuwen Qi (MArch '22), Roya Chagnon (MArch '22), and John Northrup (BA '20).
Founded in 2006, cityLAB is a multidisciplinary center housed at UCLA AUD, focused on leveraging design for spatial justice and to address contemporary urban concerns. Specifically, cityLAB explores the challenges facing the 21st century metropolis, expanding the possibilities for our cities to grow more equitably, livably, sustainably, and beautifully, with affordable housing at the center of its efforts. cityLAB's investigations comprise rigorous scholarship as well as practical implication, design and theory, and formal exploration of cultural and political consequence. The lab initiates its own projects related to three core initiatives: reimagining housing, framing the commons, and marking counter-narratives.
Alongside its various legislative triumphs, cityLAB has received an array of national and international attention: its work has been featured in Newsweek and CNN-International, along with numerous professional publications, and its core members are invited to teach and lecture internationally. Cuff, cityLAB's founder, is the recipient of a range of awards and a prolific author, all grounded in the lab's research and teamwork including her most recent book, Architectures of Spatial Justice (MIT Press, 2023).