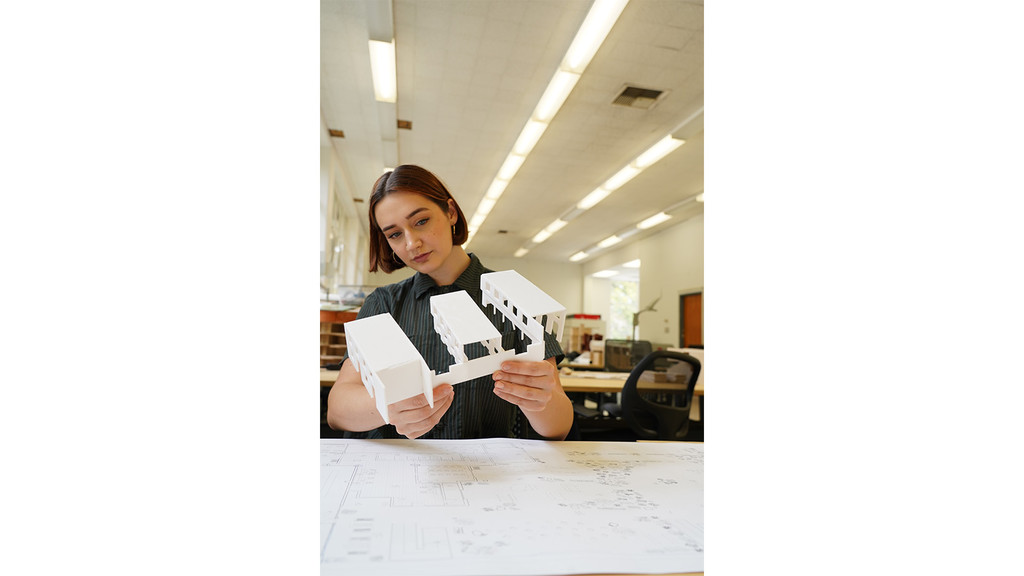 This is the first in a series of profiles of AUD's outstanding graduating students. Also check out our following installment: a profile of Motomi Matsubara (MArch '23, With Distinction).
Before she ever knew she wanted to study architecture, Alexis Winarske sensed how space shapes quality of life.
A Seattle native, Winarske grew up witnessing the long-term development of that city's homelessness crisis throughout the 2000s. As a child, seeing communities of people improvise shelter on sidewalks and in public parks would conflate her sense of public and private space. This, in turn, drew her child-like curiosity toward questions of who gets to live where, and who shapes these spaces to begin with.
Meanwhile, Winarske found herself absorbed by science fiction, captivated by worlds of future urban landscapes, and of utopian possibilities and solutions. She eventually found her way to Le Corbusier's 1920s concept of the "Radiant City," which called for a neatly ordered city of the future enriched by radical social reform.
"These early experiences solidified my belief that architecture has the power to determine how people experience life," Winarske says. "The healing potential of architecture is truly infinite, and I am eager to see what the future will bring."
Winarske graduates this June from UCLA with a Bachelor of Arts in Architectural Studies; this fall, she continues her studies in Rice University's Master of Architecture program. When she is handed her UCLA diploma on June 17, she will become the first member of her family to receive a college degree.
"I understand the overwhelming feeling that graduating from a higher education institution is an unattainable goal," Winarske observes. "Having the opportunity to study at UCLA felt like being recognized for all the years of unseen hard work and determination."
Winarske transferred into AUD's B.A. program in fall 2021 after completing two years at Seattle Central College, where she studied two- and three-dimensional art. She credits one of her professors, Seattle-based experimental artist Philippe Hyojung Kim, with inspiring her to tinker with new mediums and test personal comfort zones around creative expression, and ultimately to apply and transfer to UCLA.
At AUD, Winarske has cultivated the design language and toolkit to engage her lifelong interest in spatial justice and curiosity around forces that drive inequality.
"As designers and humans, we have a responsibility to create spaces that are not only functional and beautiful, but also promote social equity and sustainability," she observes. "Historically, architecture has reinforced social hierarchies and excluded marginalized communities. It is really exciting to see the ways that architects and designers are challenging these inequalities by creating equitable and just spaces."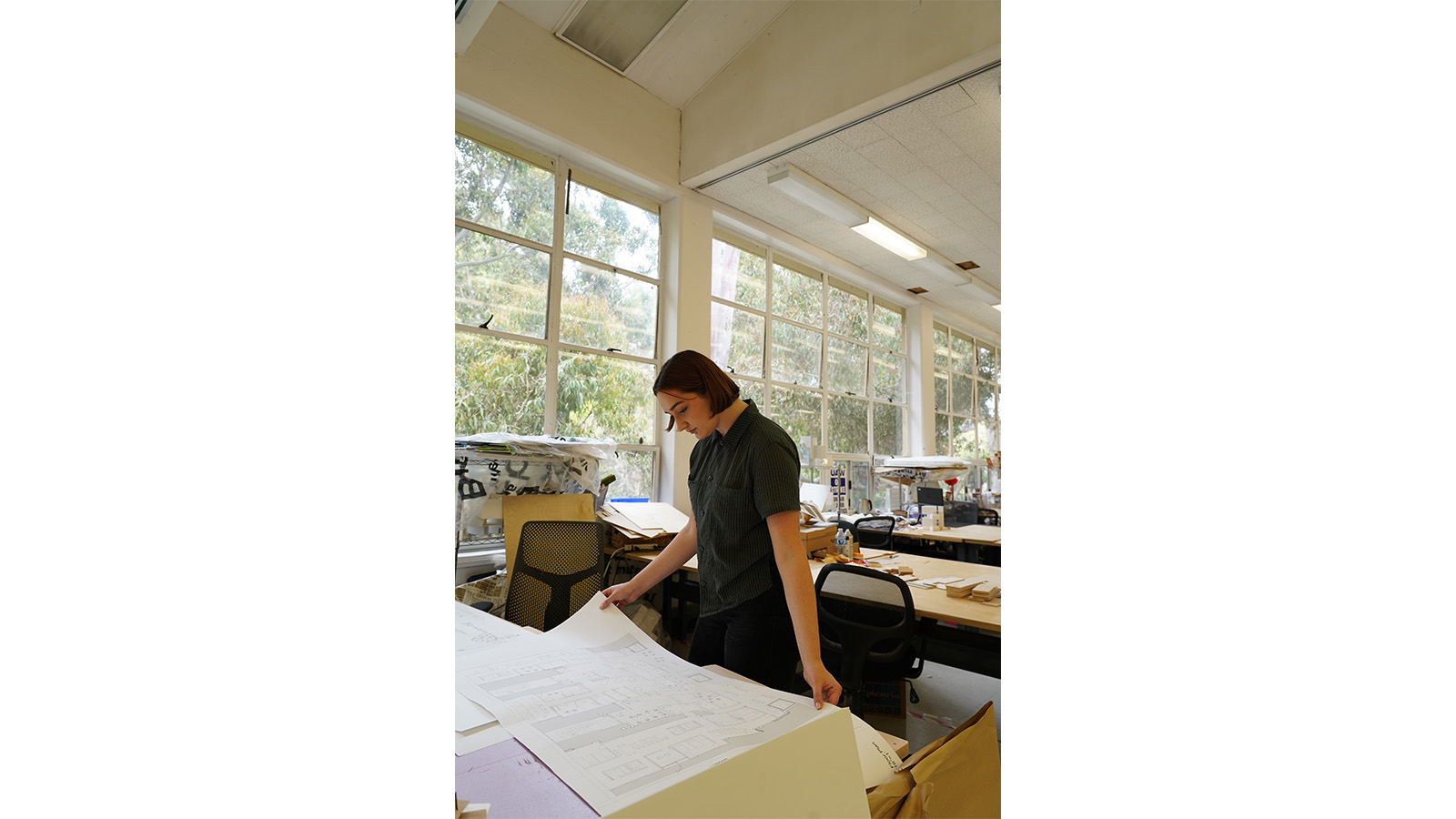 Alongside her B.A. studies, Winarske undertook an undergraduate fellowship in Professor Dana Cuff's UCLA cityLAB, an opportunity to plug her budding design skills into research and new avenues toward design equity. Winarske credits Cuff with inspiring her to constantly question assumptions and actions both as designers and as humans, and to always remain mindful of the people we service—or disservice—through design. Among other ciryLAB projects, Winarske had the opportunity to work on the report "Left Out, Priced Out," which introduced accommodation proposals for housing-insecure students here at UCLA.
"Alexis is a true team member at cityLAB," Cuff says. "She's got good judgment, design talent, and a set of social convictions that she is channeling into her architectural work. I look forward to seeing what she's doing in five years. It's bound to be something special."
Winarske also found inspiration in Associate Professor Georgina Huljich, who motivated her to "follow my gut" more often while designing, and to "redefine what we think we know into the possibilities of what it can be." She considers herself especially grateful to have studied twice under Assistant Adjunct Professor Mohamed Sharif, who taught her that "the best designers take breaks," and inspired students to integrate passions from outside of the classroom into their work.
"Alexis is a pensive, determined designer, who has actively used her time at UCLA to acquire knowledge, materialize concepts, and persistently question precepts," Sharif says.
Winarske laughs when recalling a moment during her first quarter at AUD–the fall of her junior year–feeling especially flustered trying to solve a design problem. She vented to Sharif, who, she says, interrupted her and asked: "But did you have fun doing it?"
"At the time, this statement surprised me, and I responded by saying, 'Yes….. yes, I think so,'" Winarske says. "Despite its simplicity, this question has stuck with me and serves as a reminder that difficult problems are only temporary and become much easier to solve when you remember your passion for the work."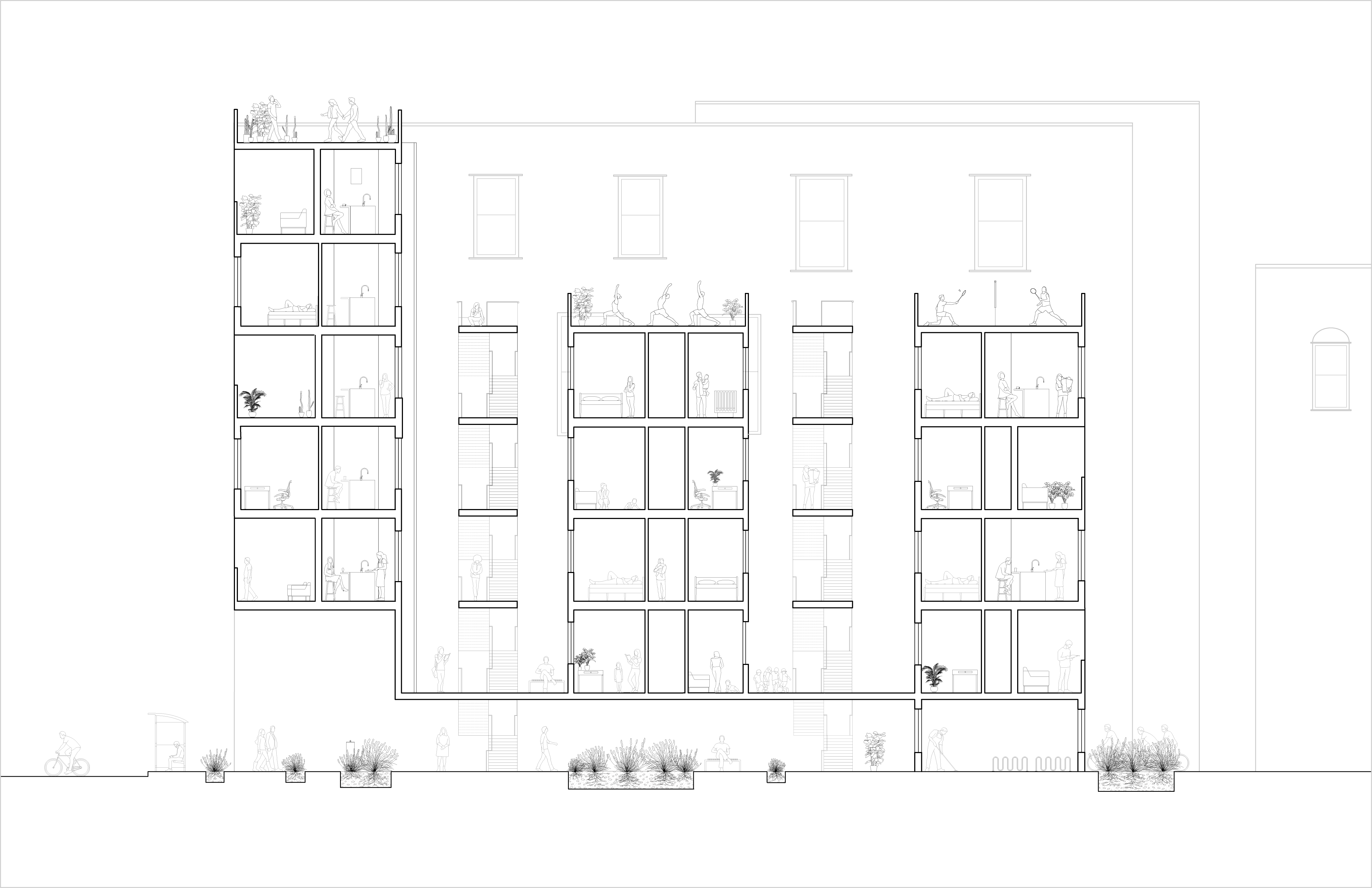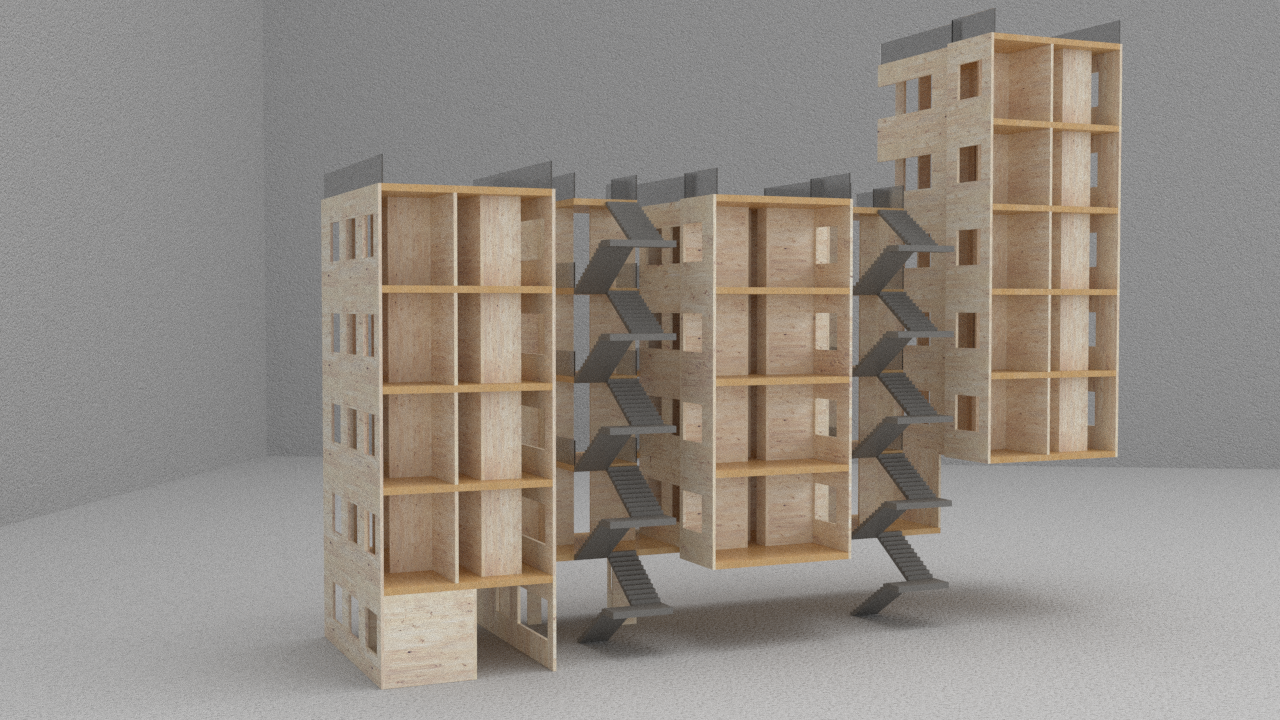 As Winarske heads to Rice, she carries an appreciation for how architecture is a constantly evolving field–which, in turn, has instilled in her a mindset of lifelong learning, growth, and improvement, and using experimentation and, occasionally, failure as opportunity for all of the above.
Looking toward the future, Winarske hopes to pursue architecture licensure, establish a practice, and create a diverse workspace that is welcoming to individuals who are underrepresented in architecture. She is eager to explore the urban-policy potential of architecture as an avenue toward positive change.
Throughout her studies and into her future aspirations, Winarske grounds the value of mentoring others. She considers it important, after becoming the first in her family to graduate college, to pay it forward by supporting others, especially women and minorities.
"By providing guidance and support, I hope to inspire and empower the next generation of architects to pursue their dreams," Winarske says. "For many other first-generation, non-traditional, or transfer students, the value of a support system is infinite."
"UCLA offered me the unparalleled opportunity to find a large community of others who worked hard to redefine their predetermined odds," she adds. "I can confidently say I would not have had that opportunity elsewhere. Knowing that I have defied the odds and achieved something that once seemed impossible brings me to tears."