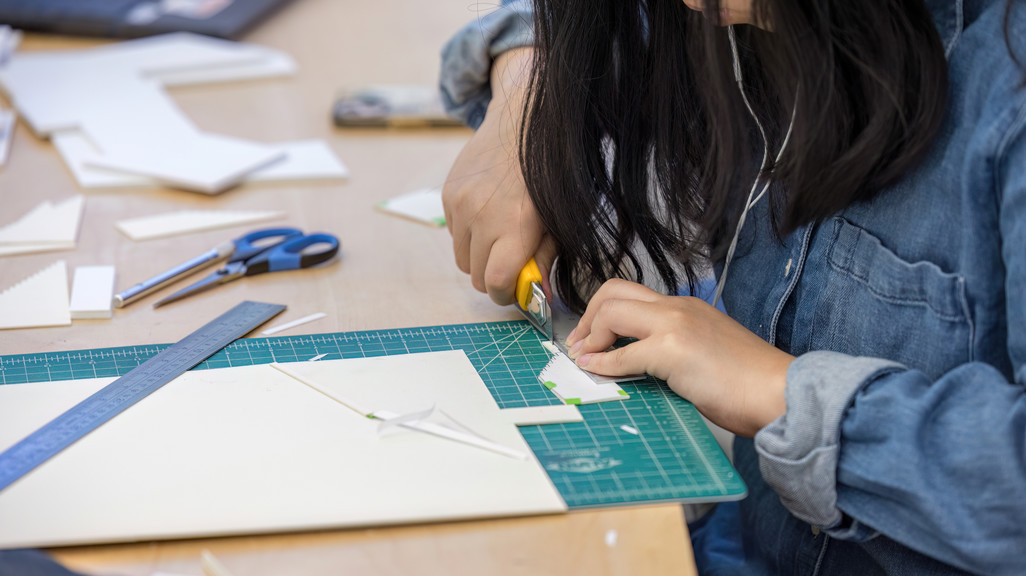 Events
Admissions
Join Us: AUD's Spring 2023 Virtual Open House for Admitted Students, Tuesday, April 4
April 4, 2023, 1:00 PM – 7:45 PM
AUD is pleased to invite admitted students to our Spring 2023 Virtual Open House on Tuesday, April 4, 2023, an opportunity to learn more about our professional, post-professional, and academic graduate programs in architecture and urban design.
Please register in advance via Zoom.
This virtual event will feature program overviews, presentations and roundtables from AUD faculty, and a look at AUD's programming and student activities.
This page last updated March 30, 2023
If you are interested in visiting AUD's campus in person, please contact admissions@aud.ucla.edu and we will happily make arrangements.
Our Schedule: Tuesday, April 4
All times Pacific Daylight Time (PDT)
1:00 to 1:15 pm: Welcome from AUD Chair, Mariana Ibañez
1:15 to 2:30 pm: Master of Architecture (MArch) program presentation
1:15 to 1:20: Overview
1:20 to 1:30: Core Studio sequence overview
1:30 to 1:40: Advanced Topics Studio offerings
1:40 to 1:50: Research Studio offerings
1:50 to 2:00: Critical Studies offerings
2:00 to 2:30: Q&A session
2:35 to 3:55 pm: AUD Faculty Spotlights
4:00 to 5:30 pm: AUD Faculty Roundtables
4:00 to 4:45: Roundtable #1 - Research Labs and Partnerships
4:45 to 5:30: Roundtable #2 - AUD Alumni
5:30 to 6:00 pm: Public Programming
5:30 to 5:50: AUD Student Groups
5:50 to 6:00: AUD Public Programs and Lecture Series
6:00 to 7:30 pm: Master of Science in Architecture and Urban Design (MSAUD) program presentation
6:00 to 6:10: Hello from AUD Chair, Mariana Ibañez
6:10 to 6:45: Program Overview; Introduction to Studio Topics
6:45 to 7:00: Technology Seminar sequence overview
7:00 to 7:30: Q&A session
7:30 pm: Closing Remarks