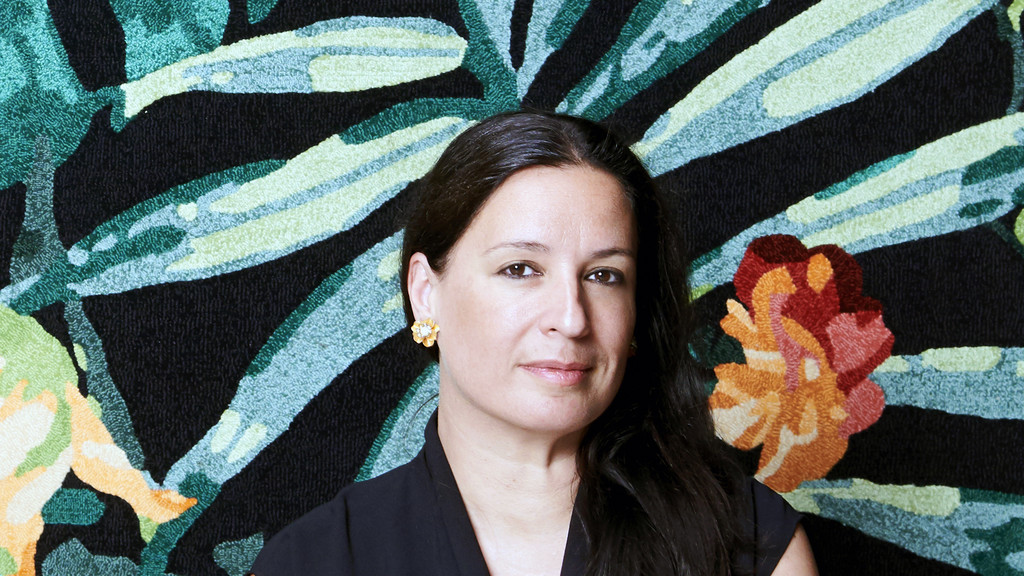 November 8, 2021, 6:30 PM – 8:00 PM
UCLA AUD is proud to host its annual Alumni Lecture on Monday, November 8, with a talk presented by Elena Manferdini (M.Arch '00).
ABOUT THIS EVENT
AUD's Alumni Lecture series offers the School an opportunity to hear from some of the most inspiring members of our alumni community, a unique celebration of AUD's global design network and the generous visions and insights of our graduates near and far.
ABOUT THE PRESENTER
Elena is principal and owner of Atelier Manferdini based in nearby Venice, and she has over twenty years of professional experience in architecture, art, design, and education, often interweaving these various disciplines. While Elena's work and perspective are global—she is a licensed engineer in Italy, a licensed architect in Switzerland, and received her Professional Engineering Degree from the University of Civil Engineering in Bologna, Italy—her commitment to the Los Angeles design community is remarkable. She currently teaches at SCI-Arc, where she is the Graduate Programs Chair. Among her firm's projects are a series of housing projects throughout LA, as well as the Pavilion for the Los Angeles Museum of Contemporary Art. Her artwork is part of the permanent collection at the Los Angeles County Museum of Art.
Among other honors, Elena received the LA Design Festival's ICON Award in 2019, a prize that recognizes iconic women who have made an indelible mark on Los Angeles, culture, and society in general through their work, character, and creative leadership. In 2013 she won the COLA Fellowship given by City of Los Angeles Department of Cultural Affairs, and that year she was honored by AIA Los Angeles with its Educator of the Year award.
Please visit Atelier Manferdini's website and Instagram page to learn more about Elena and some of her work and ideas.
RSVP Now (Virtual Event)