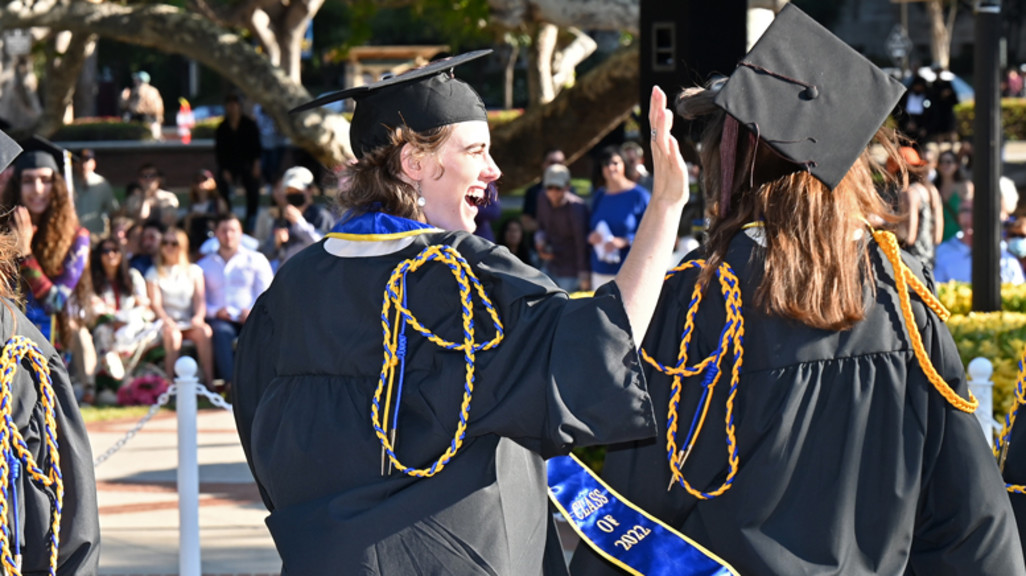 June 17 – June 17, 2023, 4:00 PM
The countdown has begun! The UCLA School of the Arts and Architecture holds its 2023 commencement ceremony on campus on Saturday, June 17 at 4 p.m. PDT in Dickson Court North (Perloff Quad). You can find additional details, including a schedule of the day, instructions for your guests, an FAQ document, and more at commencement.arts.ucla.edu.
As the School has done in previous years, we will publish a Class of 2023 online student gallery on the commencement website to showcase our graduates' creative work. STUDENTS: Please review this checklist and submit your materials via the online form no later than June 2 at 5 p.m.
We look forward to celebrating each and every member of this year's graduating class and wish you the very best this spring quarter.