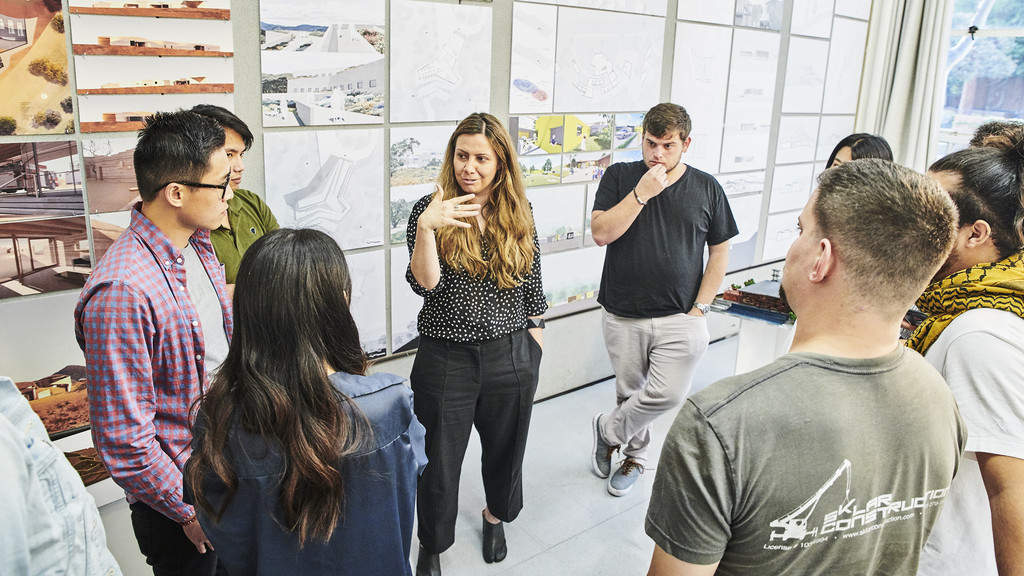 February 21, 2020, 10:00 AM – 1:30 PM
Join UCLA Architecture and Urban Design for our annual Career Day on Friday, February 21, 2020. Meet the talented students from our graduate, post-professional and undergraduate programs and share information about your practice, as well as any internships or job opportunities you have available.
UCLA Architecture and Urban Design does not charge a fee to participate in Career Day. Please keep in mind space is limited and will be given on a first come, first served basis.
RSVP Now
Located outside of California? We're happy to coordinate a virtual presentation with our students as an opportunity to connect with them and share more about your company. Email Kat English, our Director of Outreach, at kat.english@aud.ucla.edu.