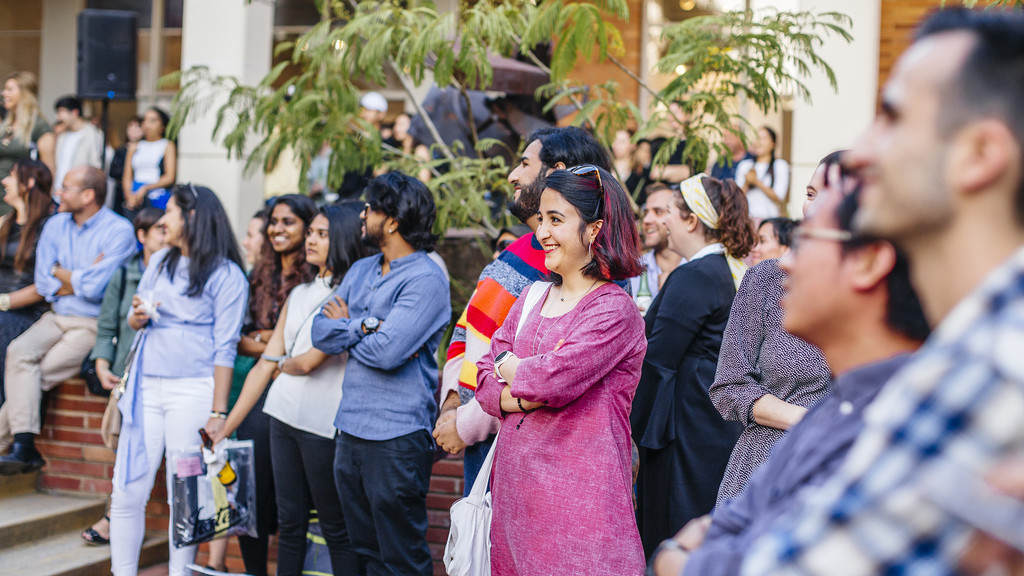 October 14, 2019
Our public programs convene leaders from the intersecting vectors of design, media, technology and urbanism to share their ideas and projects and to reflect on the state of contemporary culture. All of our public programs are open to the UCLA community and the public at large. We hope you will join us in these conversations.
October 14 — Distinguished Alumni Lecture: Kai-Uwe Bergmann, FAIA and Partner, Bjarke Ingels Group
October 21 — Lecture: Francois Charbonnet, Founding Partner, Made in
October 28 — Gallery Exhibition: Superposition by Katy Barkan and Gabriel Fries-Briggs.
November 16 — Symposium: Stranger than fiction. Making (un)Real Worlds, hosted by Natasha Sandmeier and the IDEAS Entertainment Studio.
January 13 — Lecture: Neil Denari, FAIA, Professor, UCLA Architecture and Urban Design, and Principal, Neil M. Denari Architects
February 3 — Lecture: Dominic Leong, Founding Partner, Leong Leong and Adjunct Assistant Professor, Columbia University GSAPP
February 24 — Lecture: Oana Stănescu, Founder Oana Stănescu Studio and Design Critic in Architecture at the Harvard University GSD
February 29 — Symposium: LA-ND. The Future of Land Value in LA, hosted by Jeffrey Inaba and the IDEAS Urban Strategy Studio.
March 2 — Lecture: Jeannette Kuo, Partner, Karamuk Kuo and Assistant Professor in Practice, Harvard University GSD
March 9 — Lecture: Thomas Robinson, Founder and Principal, LEVER Architecture*
PLEASE NOTE: BECAUSE OF THE EVOLVING COVID-19 SITUATION ALL SPRING LECTURES DURING THE SPRING QUARTER WILL BE DELIVERED REMOTELY AND HELD ON WEDNESDAYS AT 12 PM PDT. PLEASE RSVP FOR THE LINK TO JOIN.
April 15 — Jennifer Dunlop Fletcher in Conversation with Tatiana Bilbao. RSVP
April 29 — Ignacio G. Galan, Principal, [igg - office for architecture]. RSVP
May 13 — David Gissen, Historian, New York City. RSVP
May 20 — Tei Carpenter, Founder of Agency–Agency. RSVP
RSVP Now