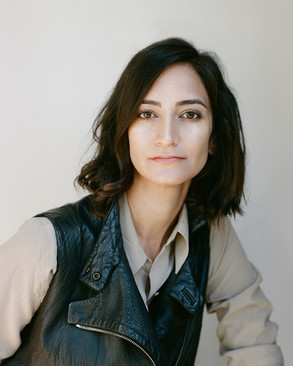 Raha Talebi
Lecturer
Raha Talebi is a co-founding partner of Vantieghem Talebi, an international architecture and design practice established in collaboration with Paul Vantieghem, dedicated to the betterment of design environments of all sizes and things of beauty. Talebi and Vantieghem run their eponymous design practice via the United States and Switzerland. Recent work includes the completed "House of Cards" project, with ongoing projects in Los Angeles, Texas, Belgium, and Switzerland. Vantieghem Talebi's work plays with a breadth of scales, ranging from "The Carved House"—a single-family house designed from the inside out—to projects that demand new perceptions of the city, such as "The Stack"—a mixed-use tower with alternating typologies.
After obtaining her BArch from Cooper Union, Talebi continued her studies at Harvard GSD, graduating with the MArch II degree. She previously worked with international practices such as FOA in London and Herzog & de Meuron in Basel. As a Senior Architect with Herzog & de Meuron, Talebi was Project Manager for various international projects with a focus on cultural programs, including the M+ Museum and Offices in Hong Kong as well as The Powerhouse Arts in Brooklyn, New York.
Talebi is registered with SIA, the Swiss Society of Engineers and Architects.
Education
MArch II, Harvard GSD
BArch, The Cooper Union