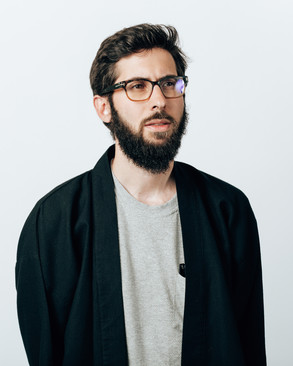 David Jimenez Iniesta
Lecturer
David Jiménez Iniesta is a Spanish architect and researcher based in Los Angeles, California. Jiménez Iniesta was trained as an architect at ETSA Universidad de Alicante, Universidade Técnica de Lisboa, and Universidad de Alcalá de Henares and specialized in architecture communication after completing MaCA (Master in Architectural Communication) at ETSAM Universidad Politénica de Madrid.
Jimenez Iniesta's thesis "A Lobotomy's Tale" (in collaboration with M.Angeles Peñalver) has been published and recognized in several architectural exhibitions and competitions such as ISARCH Awards, Archiprix, and the 16th International Architecture Exhibition La Biennale di Architettura di Venezia. Jimenez received a fellowship by the Japan Foundation and Universidad de Valladolid. From 2014 to 2018, David Jimenez resided in Madrid where he collaborated extensively with Carlos Arroyo Architects and Amann Amann Canovas Maruri.
Jimenez Iniesta combines his professional activity with teaching and academic research. Formerly, he has taught at the Master's program of Architectural Communication at Escuela Técnica Superior de Arquitectura de Madrid. As a curator and designer, Jimenez Iniesta has participated in Becoming, the Spanish Pavilion at the Venice Biennale of Architecture 2018, CO. and COCA'17 congress among others.
Education
ETSA, Universidad de Alicante
Exchange Programs, Universidad de Alcala de Henarés (Madrid, Spain) and Universidade Técnica de Lisboa (Portugal)
MaCA (Master in Architecture Communication), Universidad Politénica de Madrid
| | |
| --- | --- |
| 2014/18 | Catalogued in Arquia Proxima Awards for Iberian young practices |
| 2014 | Finalist in IsArch International Awards |
| 2014 | Shortlisted in Archiprix International Awards "Best Graduation Project" |
| 2013 | Europan XIII Kaiserslautern |
| 2012 | Transiarte, itinerant Museum for the Spanish Ministry of Culture |
| 2012 | Cevisama Indi |
| 2011 | Thinkspace Zagreb Urban Borders |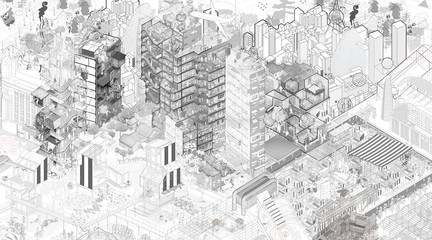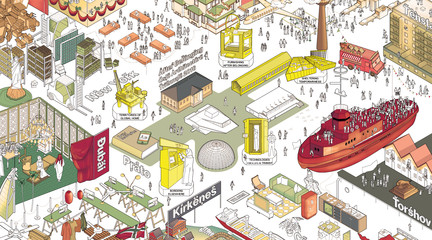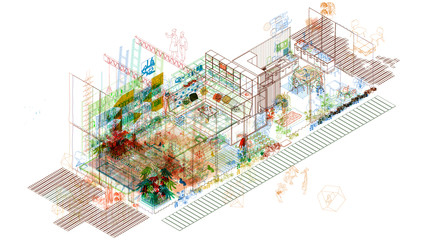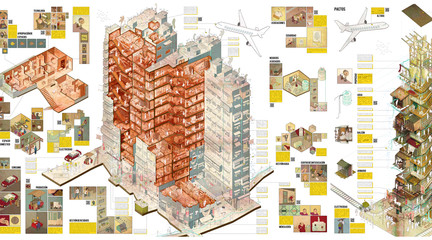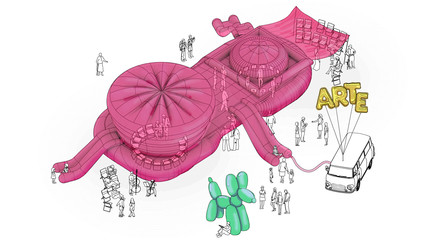 49 Axons: 10 years of practice summarized in a single drawing

After Belonging / Oslo Architecture Triennial, Mapping Triennale with M.Angeles Peñalver and Javier Jimenez Iniesta

Sheathing Mies, Installation for Mies Foundation with M.Angeles Peñalver, Javier Jimenez Iniesta and Eli Cayuela

Ultraeames with Javier Jimenez Iniesta

Kowloon Walled City: A Lobotomy's Tale with M.Angeles Peñalver

Bubbleheim Inflatable Pavilion for the Spanish Ministry of Culture with M.Angeles Peñalver, Javier Jimenez and Oriol Bordes