IDEAS LECTURE SERIES
DRIVEN
A SYMPOSIUM ABOUT MOTIVATED SMART OBJECTS
SATURDAY, FEBRUARY 18 | 3pm - 7pm
Objects are becoming both more mobile and more intelligent regarding their position, configuration, movement and interaction with people. Rather than beginning from a technological presupposition this panel begins from an assumption of ergonomics, culture, use and in general, the interaction of control technologies and people. Whether on the job, at leisure or in motion through the city examples of people and "robotics" will be presented and discussed between panelists. Rather than being driven by robots, this event focuses on the way we are driving together with technology towards new paradigms of collaboration with robotics, from earth movers to furniture and in between.

---
Schedule:
3 pm - 4 pm Pre-reception
4 pm - 6 pm Symposium, speakers
Greg Lynn, Chief Creative Officer, Piaggio Fast Foward; UCLA A.UD Professor
Jessica Banks, CEO & Founder RockPaperRobot, inc
Doug Brent, Vice President Technology Innovation Trimble
Discussions + Q&A with the audience
6 pm - 7 pm Post - event reception
---
Greg Lynn, Chief Creative Officer, Piaggio Fast Foward; UCLA A.UD Professor
Greg Lynn was born in 1964. He won a Golden Lion at the Venice Biennale of Architecture, received the American Academy of Arts & Letters Architecture Award and was awarded a fellowship from United States Artists. Time Magazine named him one of 100 of the most innovative people in the world for the 21st century and Forbes Magazine named him one of the ten most influential living architects. He graduated from Miami University of Ohio with Bachelor of Environmental Design and Bachelor of Philosophy degrees and from Princeton University with a Master of Architecture degree.

In addition to designing consumer products utilizing new materials and manufacturing technologies with companies like Vitra, Alessi, Nike and Swarovski, he is also a co-Founder and Chief Creative Officer of the Boston-based intelligent lightweight mobility company Piaggio Fast Forward. He is the author of nine books.

PFF is pioneering the intelligent movement of people and goods at just the right scale: larger than aerial drones but smaller than cars and trucks. The company's mission is to help people to move better, further, faster, and more enjoyably. We build robots that travel behind, beside, and beneath people on the move. In the present era of machine intelligence, autonomy, and ubiquitous networks, we seek to promote more vibrant cities filled with pedestrians, cyclists, and skaters whose mobility is enhanced by new varieties of smart vehicles. PFF's first product is Gita: a smart, nimble, cargo vehicle designed and engineered with the same attention to safety, braking, balancing, vehicle dynamics and performance that you would expect of a motorcycle or car.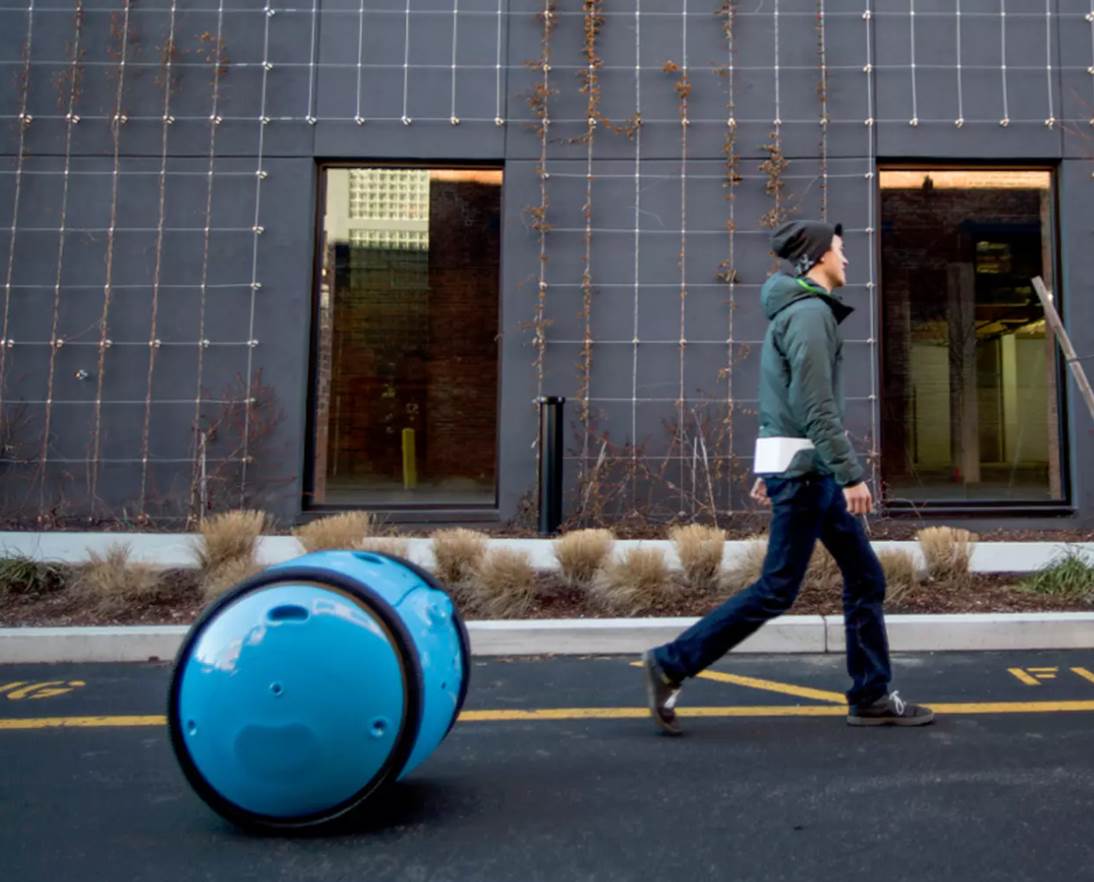 ---
Jessica Banks, CEO & Founder RockPaperRobot, inc
Jessica will present the company's projects and products, introducing concepts around how technology embedded decor and dynamic environments will affect our quality of life and business strategies within the next 20 years.
Jessica Banks

,

Jessica Banks is a hybrid: inventor, entrepreneur, designer, roboticist. She holds an Engineer's degree and a Master's degree from MIT's Computer Science and Artificial Intelligence Lab (CSAIL), where she was in the Humanoid Robotics Group, and a B.S. in General Physics with a creative writing concentration from the University of Michigan. In 2014, she founded RockPaperRobot Inc. a kinetic furniture company that aligns time-honored craftsmanship with progressive engineering: think Charles Eames's and Judy Jetson's wedding registry. A natural extension of her multi-disciplinary perspective, Jess envisioned RPR as the culmination of a lifelong passion for science. As designers and technologists, the team integrates connectivity, computation and mechanisms into decor to enhance versatility and functionality without subscribing to the sterile appearance of sci-fi lore. Their products (admittedly more platforms) address the demands that current physical, cultural, and technological shifts are imposing on commercial and residential spaces. Jessica lives and works in Brooklyn with her imaginary dog, Disco, because her real dog, Cookie, has to live in WI.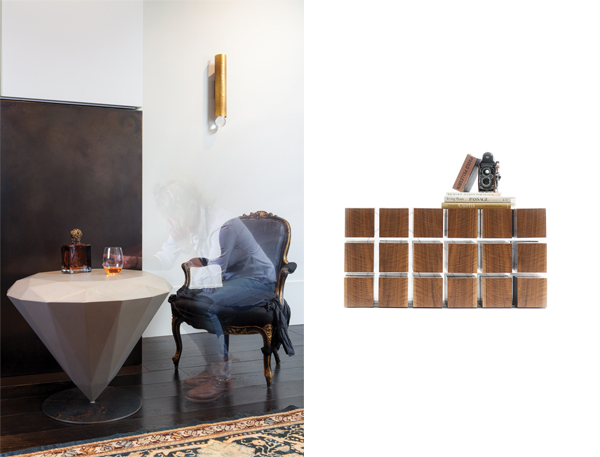 ---
Doug Brent, Vice President Technology Innovation Trimble
Up until very recently, the application of technology to construction, and other complex industries has been primarily in design, project management, and back office functions. More and more, technology is being applied to all phases of the work - connecting the digital and physical worlds. This talk will use examples from building construction, road construction, and agriculture to demonstrate how this connected digital to physical world is rapidly becoming a pervasive reality, improving work efficiency/cost, and enabling better project results.
Doug Brent joined Trimble as Vice President of Technology Innovation in July 2011. In this role, he is a leader for Trimble technology strategy, catalyzes cross-company technology collaboration, working to enhance Trimble-wide engineering and innovation culture. Active projects at Trimble include augmented reality (HoloLens-based), software re-platforming and autonomy components and solutions. He has a thirty-plus year record of management and leadership in high technology companies in Silicon Valley – as VP of Engineering of several start-ups including Whistle Communications and Packet Design, as a general manager at IBM and in product development at Apple. He served as COO at the international Internet governance organization ICANN from 2006- 2010. He

also serves on the advisory board of Piaggio Fast Forward (focusing on new forms of transportation) and is on the Board of Student Mentor.

Trimble is transforming the way the world works by delivering products and services that connect the physical and digital worlds. Core technologies in positioning, modeling, and connectivity and data analytics enable customers to improve productivity, quality, safety, and sustainability. From purpose-built products to enterprise lifecycle solutions, Trimble software, hardware, and services are transforming a broad range of industries such as agriculture, construction, geospatial and transportation and logistics.
---

IDEAS LECTURE SERIES
The IDEAS Lecture Series charts a dynamic new future for architecture by engaging speakers from a broad range of disciplines. The series looks beyond the field's traditional boundaries and explores topics arising from unexpected quarters—entertainment, automotive, aerospace, and tech industries—in order to explore rapidly emerging new technologies, possibilities for interdisciplinary growth, and the role of Los Angeles in the evolution of architecture.
Location:

3691 Lenawee Ave


Los Angeles, CA 90016
Contact:

310.409.1604

Time:

Symposium begins 4pm on the IDEAS Campus. Pre-reception from 3-4pm

Parking:

Parking is available on site.

Click here to see a map.