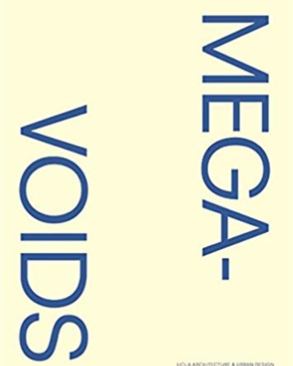 UCLA Architecture and Urban Design
The 2008-09 version of UCLA Architecture and Urban Design's post-professional research studio, MEGAVOIDS, has endeavored to bring two of the main issues facing cities today to the forefront of architectural study at UCLA: future urbanism and sustainability. Neil Denari with Chris Hostetter of Toyota Motor Sales (TMS) U.S.A. and their students present the results of their study here, played out as six projects for five extremely large unoccupied sites around the greater Los Angeles area. The projects presented ask questions about city form and how transportation and urban space can work in more synchronous ways. The publication includes essays by Neil Denari, Stephen Deters, Chris Hostetter, and Jeffrey Inaba along with a selection of MEGAVOID site photos by Los Angeles photographer Benny Chan.
Students: Raul Aguilera, Katerina Arroyo, Salvador Ceja, Jia-Rey Chang, Houston Drum, Megan Dubois, Andrew Holmgren, Crystal Mamoulelis, Sergio Marquez, Stephen Nieto, Heiner Pflugfelder, Corey Schurr, Akira Sogo, Rachel Shilander, and Lisa Wang.
Buy Now