About
SYMPOSIUM:
PUBLIC PERFORMANCE

This symposium explores the state of performance in the public realm. Designers, architects, and educators will discuss how artists and architects can transform urban space through temporary events and intelligent actions in an increasingly digital and privatized world.




SATURDAY, JANUARY 27

IDEAS CAMPUS

3691 Lenawee ave, 90016
Free Parking is available on site and on the streets nearby
Information: 310.409.1604
Main Program: 2:00pm to 5:00pm
Seating is available on a first-come-first-served basis

Reception & Mixer
5:00pm
We welcome our guests to visit the campus and enjoy the studio mixer and exhibition.
Complimentary appetizers and drinks will be served.
Free Parking is available on site and on the streets nearby
Information: 310.409.1604
ABOUT THE MARK MACK SUPRASTUDIO
Music, Theater, and Visual Art conspire in their desire to remove us from the normative world and transport us into the realm of new sensual possibilities. Conceptual architectural thinking and spatial speculations inherent to the academic architecture discipline infuse this SUPRASTUDIO to consider performance-based disciplines that transform spatial ideas beyond their limitations typically connected to real architecture. The studio examines the global activity of future trends in temporary architectural and urban design. Utilizing both the cultural diversity of A.UD students and faculty along with selective emerging and historically challenged world sites, the studio challenges the urban environment to elaborate on the creation of temporary and collective constructions.
---
IDEAS LECTURE SERIES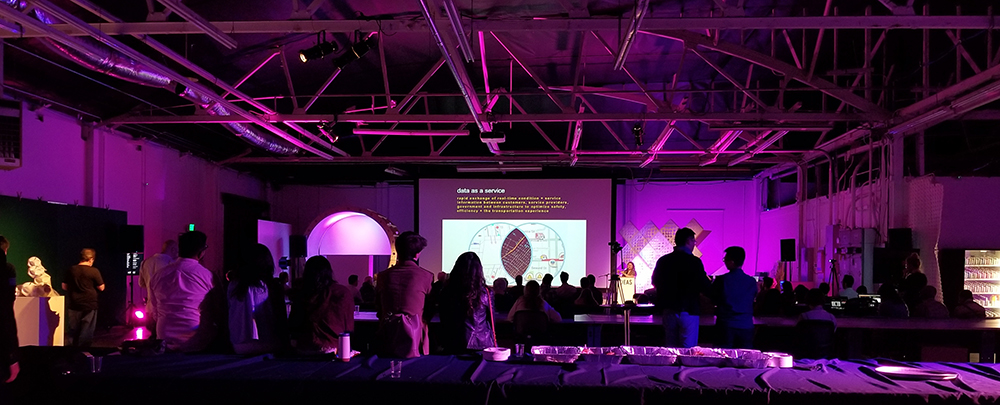 The IDEAS Lecture Series charts a dynamic new future for architecture by engaging speakers from a broad range of disciplines. The series looks beyond the field's traditional boundaries and explores topics arising from unexpected quarters—entertainment, automotive, aerospace, and tech industries—in order to explore rapidly emerging new technologies, possibilities for interdisciplinary growth, and the role of Los Angeles in the evolution of architecture.