About
Organized by Hodgetts SUPRASTUDIO

Congestion – the fight for space, for land, for bandwidth, for opportunities, for resources – has become the hallmark of modern society. This is true on the freeway, on the internet, and in the competition for take-off and landing at major airports. Although various algorithms have been developed to manage these competing flows of information, people and vehicles, the pervasive overload of the systems we depend on are reaching a critical level.
GRIDLOCK: a mobility challenge symposium will generate a discourse between academic researchers and industry leaders to debate and share perspectives on how the advent of autonomous vehicles, new technologies, and other expanded modes of transportation will transform the way we live and move in urban environments.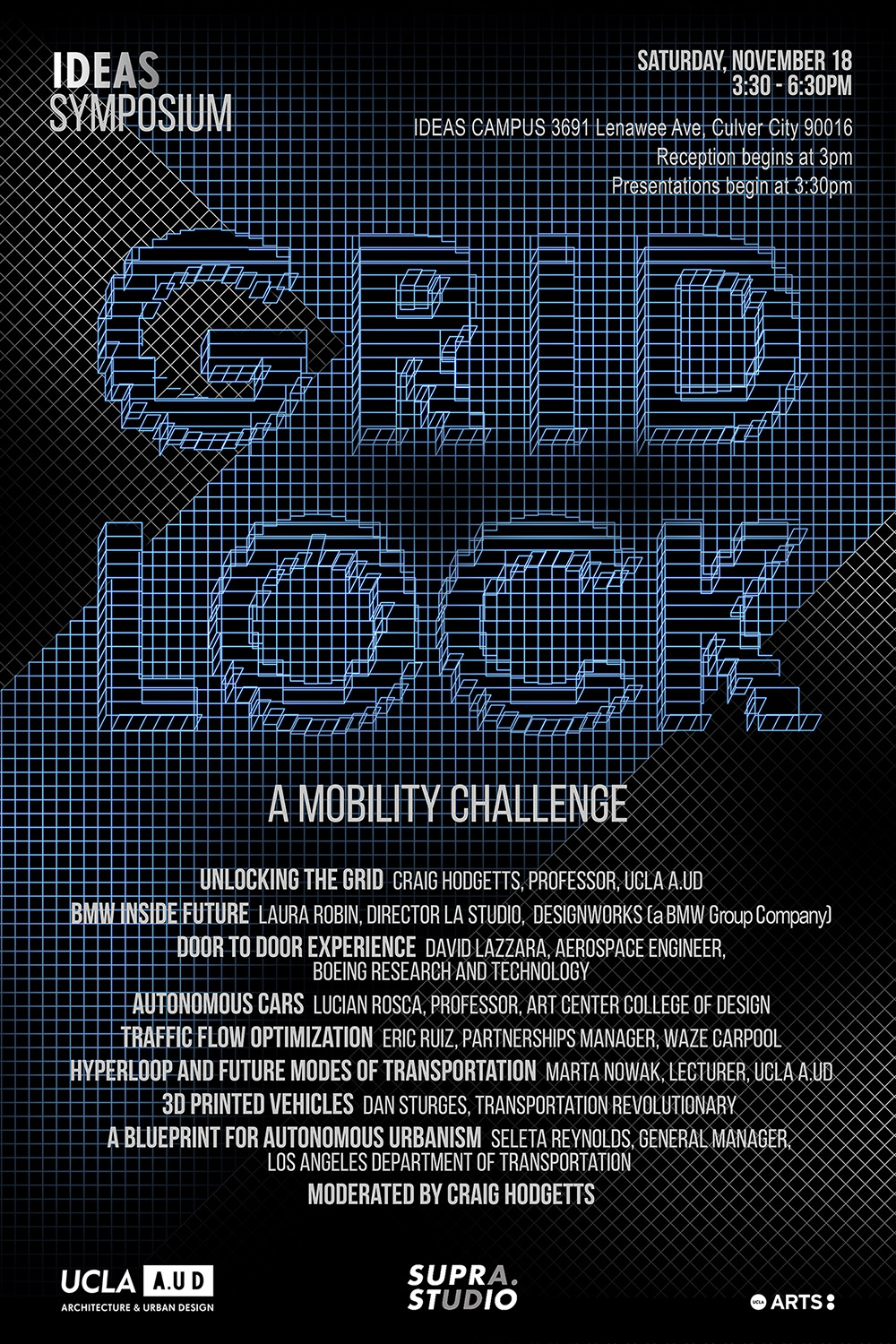 RECEPTION 3:00 - 3:30pm
Complimentary appetizers and drinks will be served.
SYMPOSIUM 3:30 - 6:30pm
Unlocking the Grid Craig Hodgetts, Professor, UCLA A.UD
BMW Inside Future Laura Robin, Director LA studio, DesignWorks (a BMW Group Company)
Door to door experience David Lazzara, Aerospace Engineer, Boeing Research and Technology
Autonomous cars Lucian Rosca, Professor, Art Center College of Design
Traffic Flow optimization Eric Ruiz, Partnerships Manager, WAZE Carpool
Hyperloop and future modes of transportation Marta Nowak, Lecturer, UCLA A.UD
3D printed vehicles Dan Sturges, Transportation Revolutionary
A Blueprint for Autonomous Urbanism Seleta Reynolds, General Manager, Los Angeles Department of Transportation
Moderated by Craig Hodgetts
---

IDEAS LECTURE SERIES
The IDEAS Lecture Series charts a dynamic new future for architecture by engaging speakers from a broad range of disciplines. The series looks beyond the field's traditional boundaries and explores topics arising from unexpected quarters—entertainment, automotive, aerospace, and tech industries—in order to explore rapidly emerging new technologies, possibilities for interdisciplinary growth, and the role of Los Angeles in the evolution of architecture.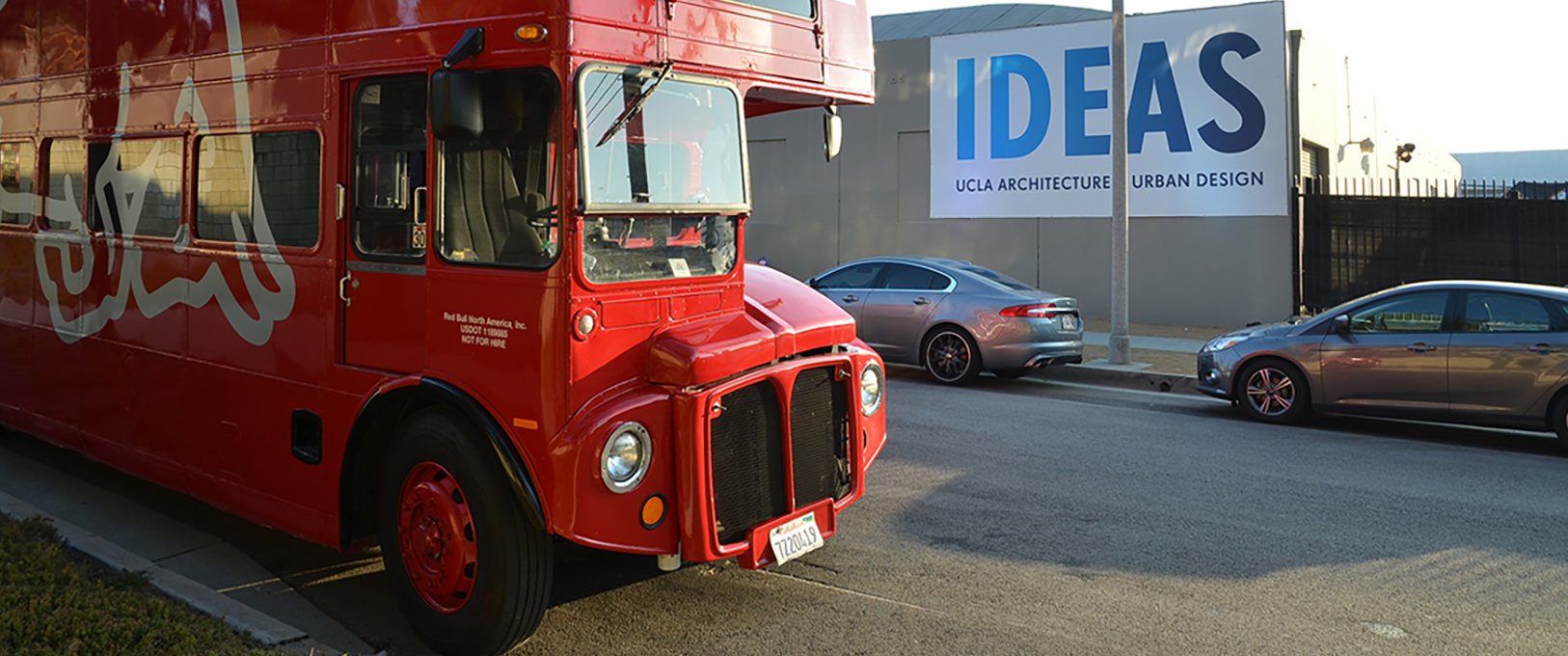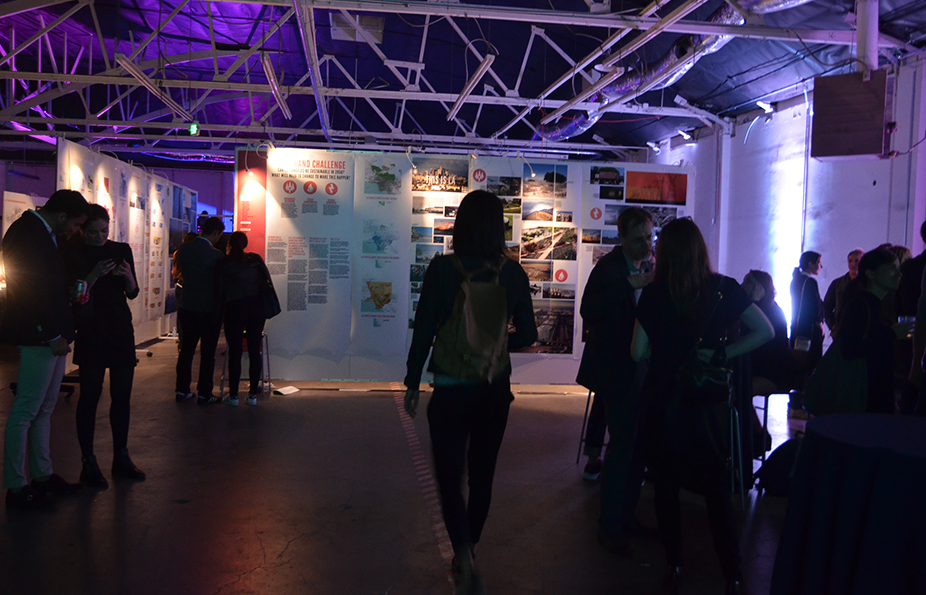 Seating is available on a first-come-first-served basis
Free Parking is available on site and on the streets nearby.
Information: 310.409.1604